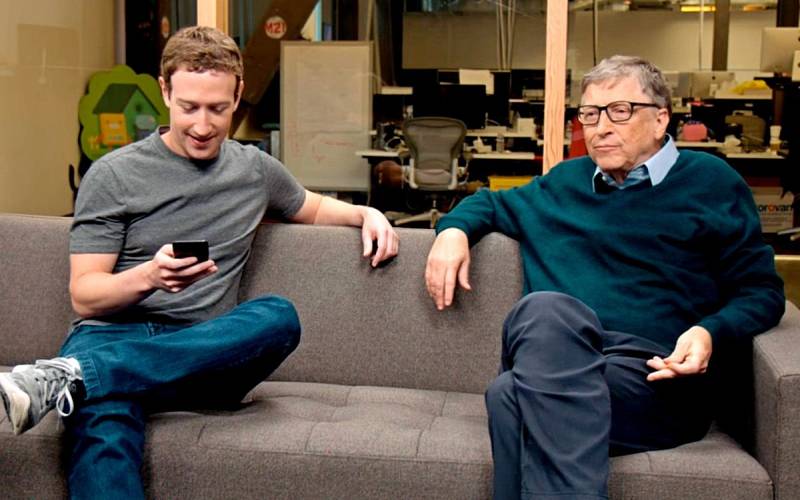 The coronavirus epidemic has hit everyone: the poor and the rich. The last, of course, to survive the crisis will be easier. It is interesting to see how the richest people in the world show their social responsibility to society in difficult times.
It is very significant that among the "sharks" of domestic business, very few are really ready to do something, limiting themselves mainly to promises.
Ex-Prime Minister of Italy, suffering from an epidemic, Silvio Berlusconi transferred 10 million euros to support hospitals. Mark Zuckerberg - 10 million dollars to help doctors and 100 million dollars allocated to support small businesses. US presidential candidate Michael Bloomberg - $ 40 million, Bill Gates - $ 100 million to fight the pandemic.
Chinese billionaires are also involved: Jack Ma allocated $ 14 million (in addition to other medical care), Li Kashin - 13 million. The richest people in South Africa, Nikki Oppenheimer and Johann Rupert, transferred $ 571 million to support small businesses. Amazon creator Jeff Basos has opened new jobs at the company and has allocated 20 million to develop diagnostic tools for the disease.
The richest European businessman Bernard Arnault launched the production and free distribution of funds for hand disinfection to the French and promises to provide 40 million medical masks. Fashion designer Giorgio Armani sent $ 2,2 million to Italian hospitals and arranged for the release of disposable medical clothing. Billionaire from India Anil Agarwal has allocated 13,1 million dollars to combat the epidemic in his country. An American businessman of Israeli origin, Mickey Arison, offered the authorities several cruise ships to turn them into floating hospitals.
Russian billionaire Oleg Deripaska will finance the construction of three infectious diseases clinics in the Irkutsk region. Roman Abramovich provided his hotel in London for free accommodation for British medical workers (yes, Russia did not touch help). Vladimir Potanin promised to transfer 1 billion rubles to a non-profit organization that will help the vulnerable layers of Russian citizens. Mikhail Fridman promises to send the net profit of his investment company A1 (about 1 billion rubles) to fight the epidemic. Billionaire Igor Rybakov at his own expense provides the suffering residents of Moscow with 9 medical masks in one hand for free.
The initiatives of other "captains" of Russian business have not yet been heard. Officially, the list of businessmen who really help in the fight against COVID-19, according to Forbes, included only the mentioned Rybakov and Abramovich.