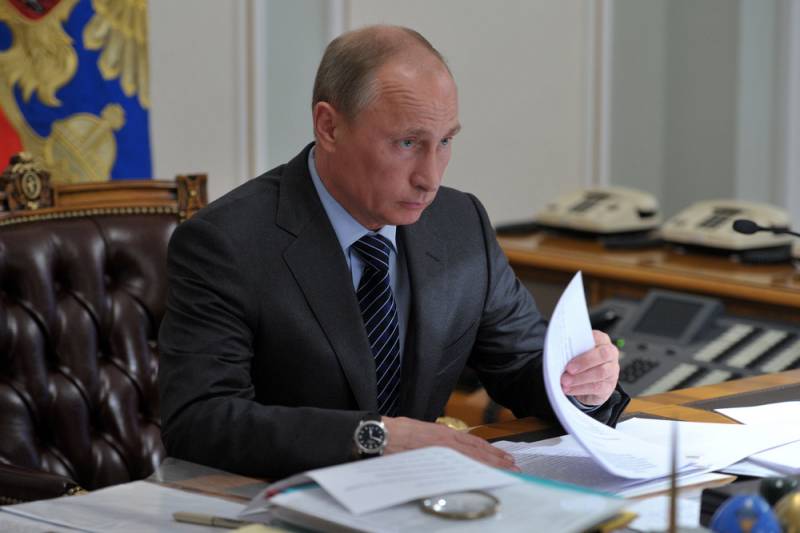 During a video conference today with Presidential Plenipotentiaries in the Federal Districts, Vladimir Putin gave a number of instructions aimed at combating the country's coronavirus epidemic.
In particular, the head of state instructed:
- create a unified database on the readiness of Russian doctors to fight against coronavirus;
- deploy additional coronavirus diagnostic centers on the basis of public and private medical organizations;
- speed up the process of registering new test systems for the detection of coronavirus;
- create additional stocks of drugs used in the fight against coronavirus and replenish the number of ventilators in the regions;
- involve trainees and students of medical universities in the fight against infection;
- establish a process for identifying and testing Russians who arrived from countries where there is an unfavorable situation with coronavirus;
- Permanent representatives to exercise personal control over assistance to the elderly, as well as control the prices of food, medicine and personal protective equipment;
- create the possibility of remote work and flexible schedules in the power structures of the region and in continuous production;
- create a list of enterprises on the territory under their jurisdiction whose products are in high demand;
- solve the issue with the operational allocation of funds for lending to regional businesses;
- to work out a set of measures that will ensure the sustainability of regional budgets.
In addition, the head of state demanded verified and professional actions in the fight against coronavirus, as well as to prevent local disruptions in the retail segment of the trade and to harshly suppress any facts of speculation and unreasonable price increases.