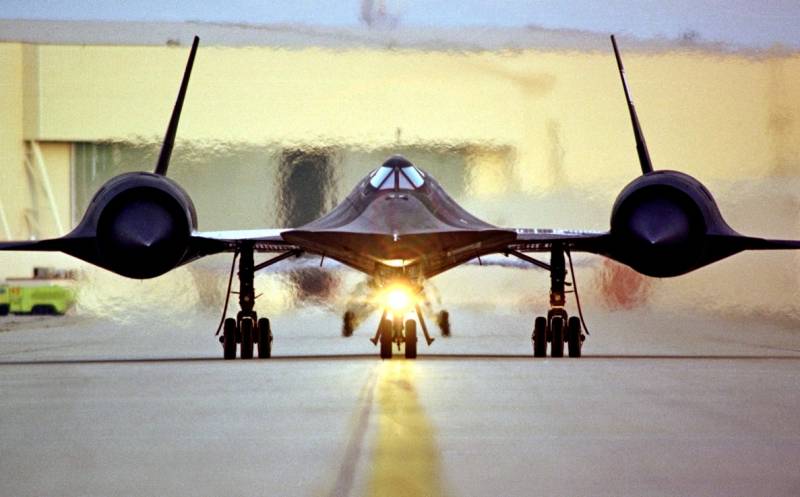 On September 11, 2001, the United States of America was attacked on its own land. Much has been written about the September 11 attacks and the ensuing Global War on Terror. But over the years, more and more details of events of that time have surfaced, writes The American magazine The Drive.
One of the least known events for fans of the unique SR-71 Blackbird reconnaissance aircraft and aviation enthusiasts in general is an attempt to resurrect the program in the early 2000s.
The SR-71 program was officially discontinued on November 22, 1989. In the 1990s, Blackbird supporters made unsuccessful attempts to bring the planes back into service. The point in the debate was put by then US President Bill Clinton. In 1999, the SR-71 scouts were handed over to NASA, and several museums received aviation museums.
However, less than 2 years later, immediately after the bloody terrorist attacks of September 11, 2001, the Pentagon requested the opportunity to return Blackbird planes to the Air Force. This took up to 90 days and about $ 45 million.
The new role of the SR-71 was to be in the fight against terrorism. The Pentagon wanted to use a unique aircraft for mapping enemy territory, as well as for "non-lethal demonstrations of force", flying over the enemy at supersonic speeds of 3000 km / h and scaring him with a shock wave (apparently, this is about Afghanistan - approx. Ed.).
As of September 13, 2001, three SR-71 aircraft, with tail numbers 61-7980, 61-7971, and 61-7967, were located at the Edwards US Air Force base. There was work to re-mothball these complex and truly unique aircraft.
However, the limited support from the leadership of the Air Force, as well as the alleged high cost of operation, which, by the way, has always been the curse of this aircraft, did not allow the plans to come true.
In addition, since the creation of Blackbird, the very methods of reconnaissance have changed. Satellites were used in full, which were significantly cheaper in maintenance and did not endanger the lives of pilots (due to their simple absence).
Moreover, the U.S. Air Force still had U-2 reconnaissance aircraft, which could well cope with the tasks of mapping the terrain.