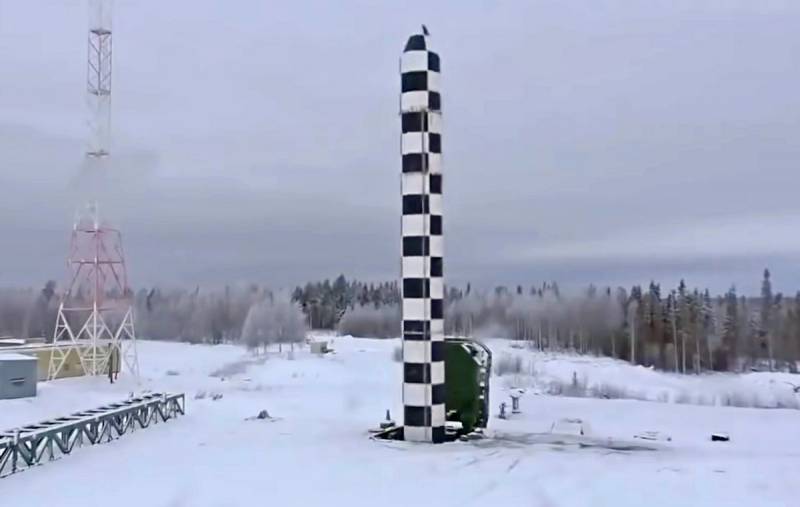 On the eve of the US State Department demanded that Russia include the Sarmat ballistic missile and other types of advanced weapons in the future START-3 treaty. But what made "proud" Americans change their mind about the inexpediency of extending the agreement, which expires in February 2021? Let's figure it out.
The thing is that the US strategy, in the case of a hypothetical nuclear war, provides for the destruction of 70% of our missiles at the stage of dispersal. It is for this purpose that American missile defense systems are getting closer and closer to Russian borders. Another 20% of the head blocks of Russian ballistic missiles must be destroyed in orbit, which is much more complicated. The remaining "premises" will be intercepted by anti-ballistic missiles at the last frontier, but the effectiveness of this method is only 42%.
The US tactics described above could be considered effective if it were not for the emergence of the most powerful intercontinental missile RS-28 Sarmat. Active acceleration of a rocket ends in the zone of its own air defense, which means it is impossible to destroy it at this stage. In addition, the presence of the Avangard hypersonic maneuvering unit, which develops speeds of up to 27 max, makes the RS-28 absolutely unattainable for American anti-aircraft gunners. "For starters" we add the ability of "Sarmat" to plant warheads at far-off targets, which does not allow one to predict in advance the place of "receipt of the parcel".
As a result, many American experts were forced to admit that the United States today has no way to intercept our missile. Moreover, the "antidote" from the "Sarmatians" is unlikely to be found in the next 15 years. So the "Western partners" decided to moderate their ardor and return to diplomacy.