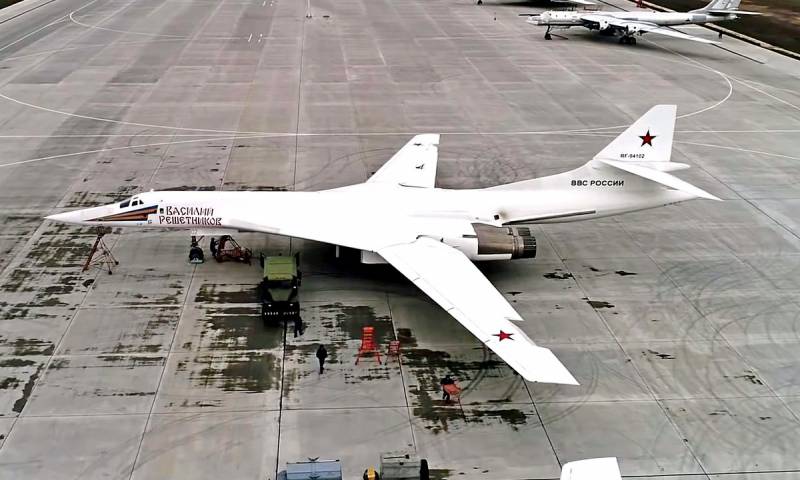 The Tu-160 strategic bomber is rightfully the pride of Soviet and Russian aviation. Considering that the White Swans began to appear more and more often in the most unexpected places, for example, in Venezuela, the American media began to pay increased attention to this aircraft, acquainting readers with its characteristics.
Thus, the specialized publication The National Interest conducted its own analysis of the capabilities of the bomber. But is it worth it to trust his findings?
American experts do not skimp on compliments, which is quite unusual:
The fastest bomber ever built. The largest bomber ever built. The heaviest bomber ever built.
The advantages of the aircraft The National Interest attributed its "stunning" carrying capacity of 40 tons and variable sweep of the wing. But there was one drawback: "White Swans" do not have stealth
of technologies
. One would like to exclaim, like Georges Miloslavsky: "How did you allow ?!"
In fact, everything is quite simple. The aircraft began to be developed back in 1967. Then about stealth technologies still did not hear. The Soviet designers were given a specific task: to create a supersonic bomber capable of delivering 40 tons of bombs to the enemy at supersonic speed, at an altitude of 18 meters over a distance of 000-11000 km. She was successfully executed.
Even today, with the development of radar tracking technology, the "visibility" of the Tu-160 is not a critical problem. Air-based cruise missiles carried by the White Swan are capable of striking from a distance exceeding the range of the most modern anti-aircraft missile systems. For a one-time nuclear strike in the "last war" this will be quite enough. Also, bombers can be used to act against an irregular adversary who does not have developed air defense systems. Stealth technology against the "barmaley" are not needed.
But seriously, the Tu-160 really has one problem, which is not at all in its "visibility". The thing is their small numbers: our long-range aviation totals only 10 Tu-160 and 7 Tu-160M1. A massive air strike cannot be inflicted by such forces. For comparison, the US Air Force today has about 140 strategic bombers.
Modernization of existing Tu-160 is required. In 2016, it was decided to resume the production of NK-32-02 engines for the White Swans, which will also be used at the promising long-range aviation complex. So far, one Tu-22M3M with such a power plant has entered the air forces and the first Tu-160M ​​is expected next year.