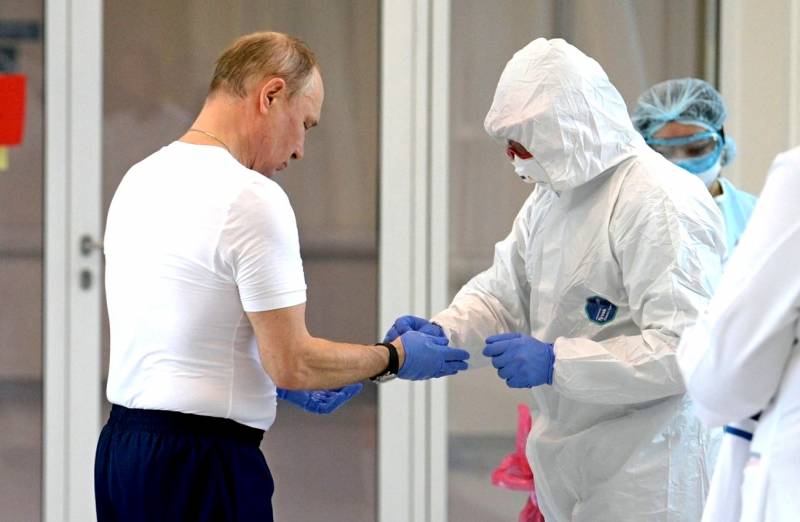 Russian
economy
does not show signs of panic. After all, it is reliably isolated from the global crisis and will be able to survive the COVID-19 epidemic without problems, thanks to its competent
policy
President Vladimir Putin. This is written by Lidovky - the oldest daily newspaper in the Czech Republic.
The coronavirus pandemic caused a global economic crisis. Oil prices fell to $ 30 per barrel. The ruble fell by a third. So Russia is simply obliged to feel the negative consequences. But this is not so. That is why Russian President Vladimir Putin is feeling confident.
The reason is not that Russia diversifies its economy, defeats corruption, protects property rights or enhances healthy internal competition. This has nothing to do with crisis moments. Russia's economy is less sensitive to the current shock, as it has isolated itself over the past six years.
- Lidovky quotes The Economist magazine.
It is noted that after the annexation of Crimea and the outbreak of conflict in the Donbass, the West and Russia exchanged sanctions. At the same time, the main goal of Russian macroeconomic policy was not to support growth, but to strengthen the economy, which could withstand, despite external pressure. Now Russia has one of the largest foreign exchange reserves. They will be enough for the next few years. In addition, the depreciation of the ruble reduced the damage caused by lower oil prices.
Another strong point of the Russian economy is its low external debt. Since Russian companies have been cut off from international capital markets since 2014, they can only borrow domestically. While the largest Western companies are literally mired in debt.
The publication also draws attention to the plan recently presented by the Russian leader as a response to the coronavirus epidemic. The conclusion of analysts agrees on one thing: economic collapse does not threaten Russia. They are more worried about social problems, as in Russia there are many citizens working as private entrepreneurs. And they may lose part of their income.