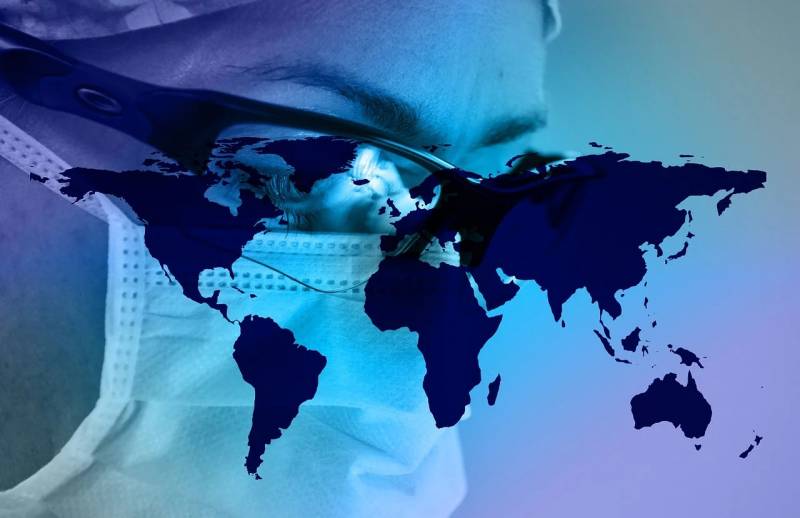 The USA is eliminating itself from the world stage, and China is taking global leadership, filling the vacuum that has formed. The British newspaper The Guardian compared US behavior during the 2014 Ebola epidemic in West Africa with the current pandemic of the coronavirus infection COVID-19.
The publication notes that Washington's attempts to affix the Chinese threat label ("Chinese virus" or "Wuhan virus") to COVID-19 were not supported by the international community.
The United States could not push this initiative through the UN Security Council, or even through the GXNUMX. And this despite the titanic efforts of the head of the US State Department, Mike Pompeo. The Guardian calls this situation "a blatant lack of American leadership," concluding that "the international order has faced the biggest challenge since World War II."
According to media reports, while the United States exported test components from coronavirus-affected Italy and demanded test kits from South Korea, China sent planes laden with countries in need to fight COVID-19.
During the outbreak of Ebola in 2014, the United States was incredibly active in West Africa and behaved quite differently from what it is now. In the territory where the deadly epidemic was rampant, the Americans sent troops, doctors, vaccines, equipment and organized an uninterrupted supply of water and food.
Now the USA cares only about itself. Of the $ 2 trillion allocated by Washington to cope with the effects of coronavirus, only about $ 1 billion (0,06%) will be spent outside the United States. At the same time, the Americans do not stop the sanction pressure on other countries, even despite the pandemic.
US global leadership will end due to Washington's lack of response to coronavirus as a global problem
- says Elizabeth Brow, director of one of the departments at the Royal Institute for Defense Research in London.
Brow is confident that the COVID-19 pandemic will cause more serious damage to the US reputation than the invasion of Iraq in 2003.