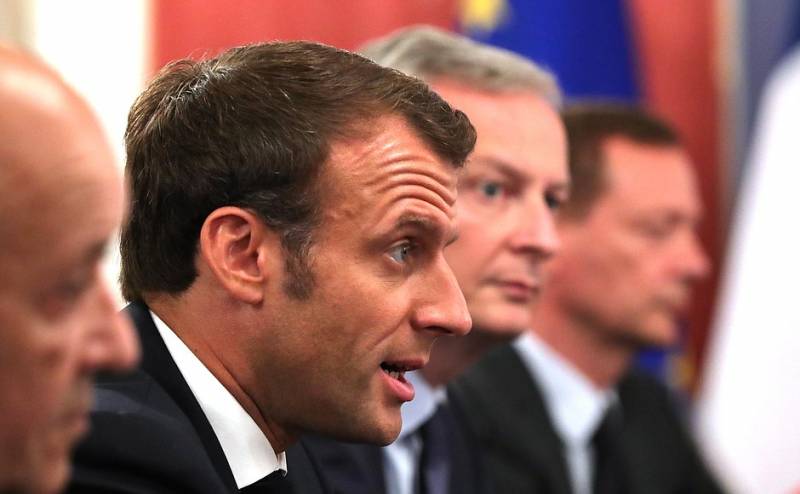 After the world record of the number of deaths from coronavirus infection COVID-19 per day was recorded on the Apennine Peninsula, the president of neighboring France, Emmanuel Macron, vowed to help and support Italy. He said this in an interview with leading Italian newspapers, while neglecting the help of Russia and China.
France will substitute its shoulder in Italy
Macron told the newspapers La Repubblica, Corriere della Sera and La Stampa, the day after 969 people died in Italy in a day.
Paris and Berlin were previously criticized by the public after refusing to provide Rome with face masks and other equipment to help deal with the outbreak of coronavirus. After which Italy was forced to seek help from China and Russia. Beijing and Moscow sent help, which made a strong impression on the Italians.
There is a lot of talk about Chinese or Russian help, but for some reason everyone has forgotten that France and Germany delivered 2 million masks and tens of thousands of work clothes to Italy.
- Macron was indignant.
Macron admitted that this, of course, was not enough, but promised that further assistance from the EU would be provided. At the same time, he asked the Europeans not to pay attention to what "international partners and competitors" were doing, alluding to Russia and China.
You can understand Macron's annoyed behavior, because European solidarity has not passed the test of strength. The European Union, with all its
economic
power, was unable to cope with the pandemic. Yes, of course, this is not easy. However, at a time when any outside help is welcomed by ordinary Europeans, the ruling circles oppose it, only confirming their helplessness.
Macron, hatching plans to redistribute spheres of influence in Europe and trying to move Berlin in this field, contrary to common sense, is ready to come to terms with the tragedy in Italy and the impending many thousands of victims in France in order to achieve their selfish
political
goals. Russia and China, coming to the rescue, are not doing it for the sake of PR or a demonstrative triumph over Western European civilization. They help because they can help. Because the strong never leave the weak in trouble.