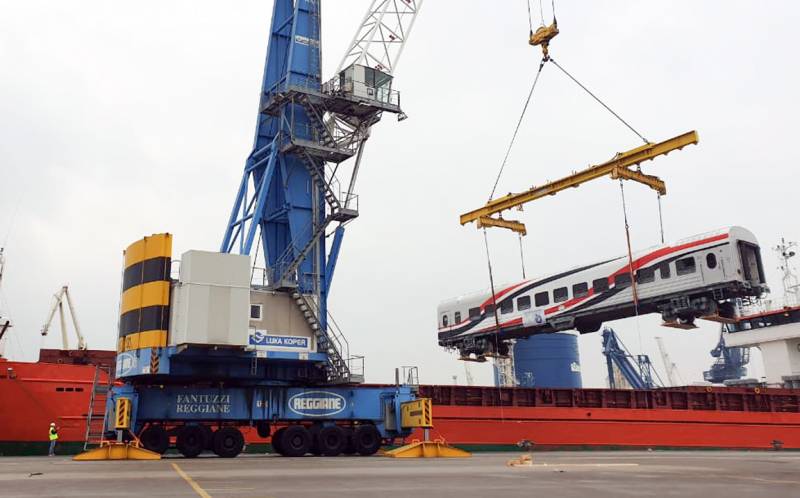 And in times of crisis, Russia continues to export its industrial products to foreign customers. It became known that a passenger car model 61-4514, manufactured at the Tver Carriage Works, arrived in the Egyptian port of Alexandria. He became the first of a large batch of 1300 units, the supply of which provides for an agreement with the Arab Republic.
In a message published on the enterprise's website, it was noted that after unloading at the port, a carriage that had been painted with the color of the Egyptian flag was installed on rails and sent to a Cairo depot. He has to go through an operational mileage of 75 thousand km to assess performance.
Currently in Hungary, together with experts from the University of Budapest
Technology
и
economics
, the second car from a batch ordered for the Egyptian National Railways is being tested. The water supply and ventilation systems, electrical equipment, as well as the structural strength of the carts and the body will undergo verification.
The Russians won the largest tender in the history of Egypt's railways the year before last, beating competitors from Spain, India, Italy, Romania and China.
Not only is the fact that we are talking about significant Russian non-resource exports to foreign markets. An important role is also played by the fact that industrial products of a non-military nature are supplied to a foreign customer.