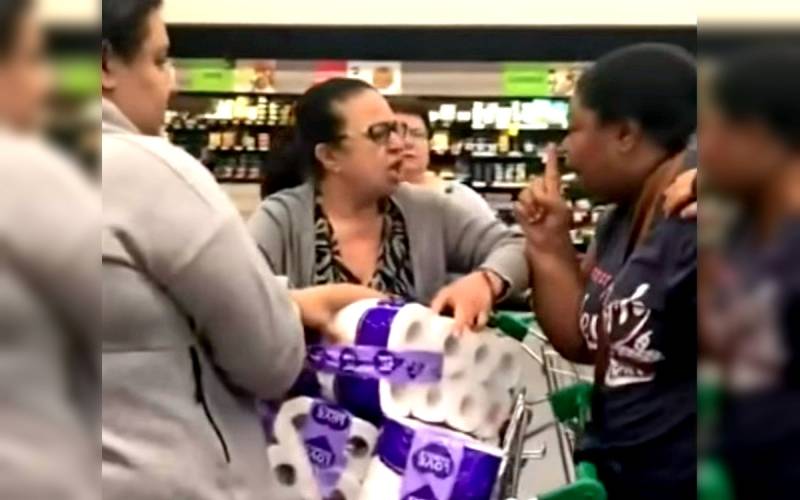 Empty shelves in stores, long lines and the terrible word "shortage" - all this is not the horrors of the "damned scoop." These are the realities of the life of the richest and most democratic country in the world, the United States of America.
What has already been called "panic shopping." Coronavirus is to blame for everything, but is it one thing?
The US is fast becoming the new epicenter of the COVID-19 pandemic. The financial capital of the world, New York, has been declared the center of disaster, troops have been brought into the city. Shots from there - a free set for filming movies of the post-apocalyptic genre. The population is frightened, everyone rushed to the stores to stock up on groceries and essentials, laying the foundation for "panic shopping" and empty stalls.
Residents of the most prosperous country in the world today fight in supermarkets for a roll of toilet paper and stand in long lines with trolleys loaded to capacity. They buy up everything that can allow them to wait out the quarantine: rice, beans, pasta, canned food, "beach bags", frozen food, bottled water. Involuntarily one has to wonder whether the United States is not able to provide its citizens with everything necessary.
In fact, of course they can. The food crisis is provoked by a whole range of factors.
At first
, it turned out that specialized computer programs working in supermarkets were not ready for the force majeure situation. They automatically calculate the average number of customers per day and their average check, in accordance with which the order is made and delivery of goods to stores. Due to panic, demand for rice jumped by 50%, and for beans beloved by Americans - by 30%. Their deficit instantly arose, since it was not customary to form stocks in supermarket warehouses.
Secondly
, the psychological factor worked. The average American is completely unfamiliar with what was recently called a deficit in Russia. The goods are always on the shelf, there would be money. And then antiseptic preparations for hands, toilet paper and medical masks, which became all necessary because of fear of infection, suddenly disappeared from the sale. The buyer judged: since this is gone, then everything else may disappear, and rushed to the supermarkets to fill up the trolleys to the top.
Thirdly
, as it always happens, on a common misfortune someone starts to make good money. The media come out with screaming headlines that frighten the population, gaining popularity on hype. The demand for online sales and delivery services is growing. Corporations that own large retail chains earn extra profits. Due to the nature of "progressive and democratic" US law, companies with more than 500 employees, such as Walmart, do not have to pay for sick leave. So they work at their own peril and risk among distraught buyers.
In general, that one trouble, then the other - "Eldorado."