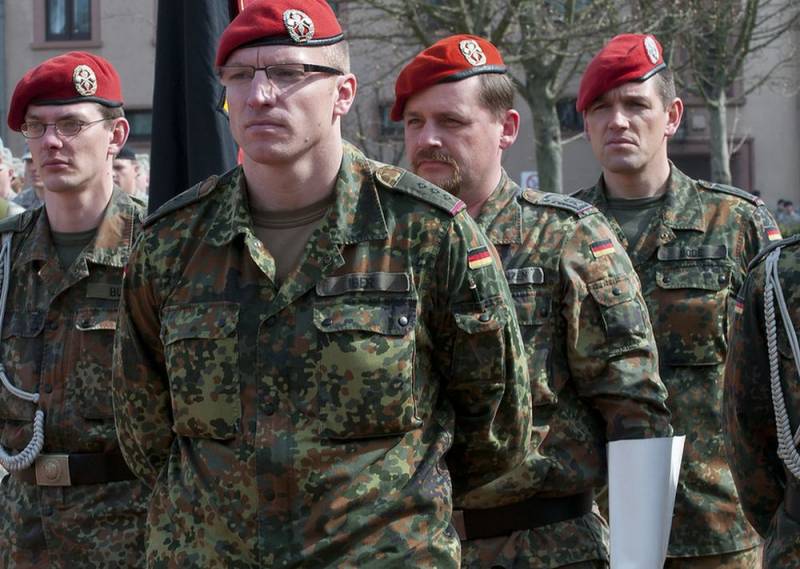 The situation with the spread of coronavirus infection COVID-19 in Germany is becoming more complicated. There are already 49344 infected people (fifth in the world). Therefore, it is not surprising that the Bundeswehr - the armed forces of Germany, decided to engage in the fight against the epidemic.
It is reported that the Bundeswehr is preparing to deploy (mobilize) 15 thousand troops as part of measures to counter the spread of the dangerous coronavirus. This is stated in the plan of the military operation.
It is specified that only those military personnel who do not participate in NATO operations or missions in other countries will be involved. All of them should be in full readiness by April 3, 2020.
According to the document, the activities of the military will be carried out in five directions: 5,5 thousand military will be sent to "guard and protect", 6 thousand military will be sent to "support the population", 600 military police will be involved in roads (they will regulate traffic and monitor the rule of law), 2,5 thousand military will take part in logical operations (will carry goods), 250 military, divided into 18 groups, will be engaged in disinfection.
It is explained that military leadership will be carried out from four regional headquarters (in Berlin, Rostock, Oldenburg and the federal state of Bavaria).
It should be recalled that, according to the statement of the Minister of Defense of Germany, Annegret Kramp-Karrenbauer, there are 75 thousand reservists in the country, of which 2,3 thousand have already declared their readiness to participate in such events.
It should be noted that in Germany they rarely resort to military services. Mostly their help is used after natural disasters. After all, civilian services are often less secure than military ones. For example, in Italy 24 doctors have already died for various reasons, and the Bundeswehr has about 3 thousand doctors of various profiles.