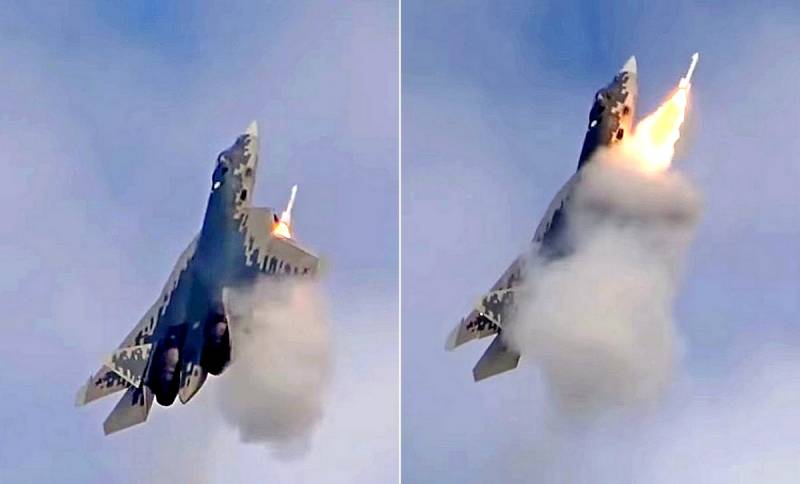 After the Ministry of Defense of Russia
demonstrated
aerobatics and missile launch from the inside fuselage of the Su-57, in the United States became interested in what kind of aircraft ammunition the Russians used. About this writes the American magazine The Drive.
The Russian military department distributed a video on the web that shows elements of aerobatics and group flights performed by the pre-production Su-57. At the same time, one of the fighters launched an air-to-air missile.
In the video, the Su-57 fires a rocket from a secret compartment under the wing
- the article says.
The Drive notes that the video was published four months after the Russian VKS acquired a new long-range missile R-77. However, the dimensions of this ammunition do not allow placing it in the underwing compartments. For large missiles, other compartments are provided that are located between the nacelles.
The magazine suggests that the Su-57 launched a completely new R-74 or RVV-MD short-range missile, which was developed on the basis of the Soviet R-73 (M) ammunition.
On the frames you can see the short-range missiles R-74
Hidden underwing compartments are no less interesting.
Not only are there no publicly accessible photographs of these compartments in clear form, there is still no information on how they work
- emphasized in The Drive.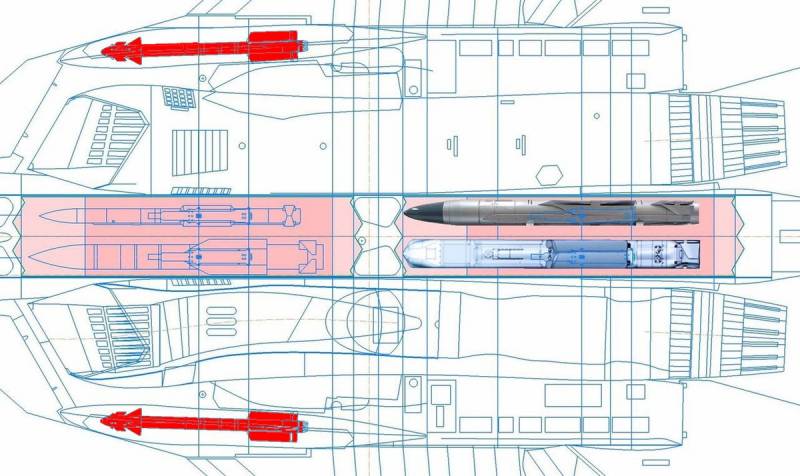 The Drive believes that a unique design of compartments, which includes a retractable rail, can be implemented in the Su-57. The ammunition is launched from it.