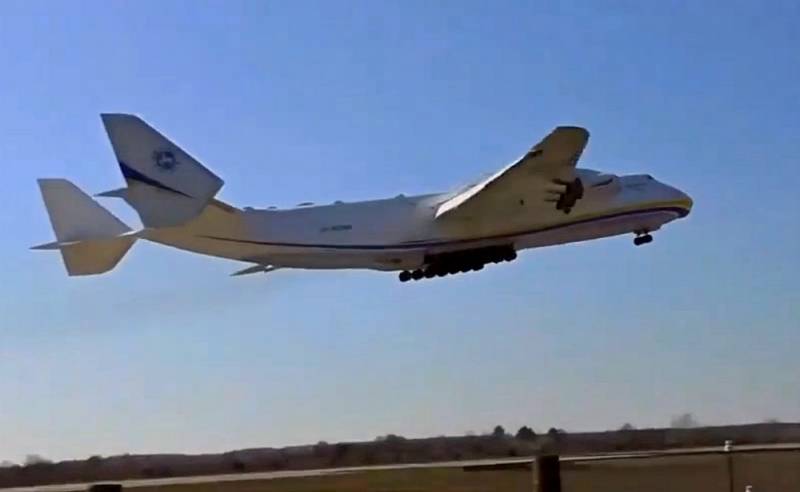 On Wednesday, March 25, for the first time after modernization, the world's largest transport aircraft, the An-225 Mriya, took off. Work on improving the "giant" took place at the Ukrainian state-owned enterprise "Antonov" and lasted for six months.
During the modernization, the An-225 received a new power plant control system of Ukrainian production and updated avionics. In addition, the cockpit received multi-functional indicators (displays). They are subsequently planned to be installed on the An-124-100 Ruslan.
Recall that the An-225 "Mriya", built by KB them. Antonova (Kiev) made its first flight in 1988. Today it is the largest transport aircraft in the world. The Giant is capable of transporting goods up to 250 tons, and its cargo compartment capacity is more than 14000 m².
The aircraft is equipped with six turbojet engines located on curved wings with double-plumage. The chassis of the largest transporter consists of 32 wheels.
The An-225 Mriya asset has several world records at once. In particular, the transportation of cargo weighing 187,6 tons.