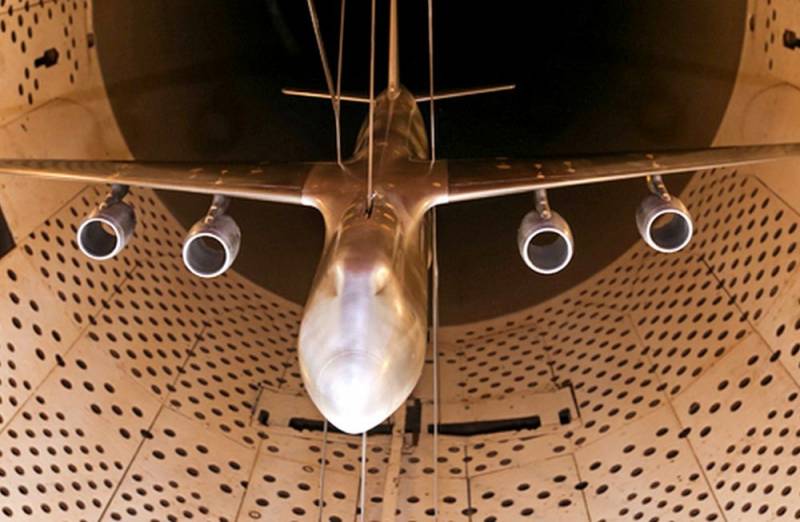 Work on the creation of the Russian super-heavy transport aircraft Elephant continues. The first cycle of aerodynamic testing of the model is currently completed. This was March 26, 2020, reported from the Central Aerohydrodynamic Institute named after Professor N.E. Zhukovsky.
TsAGI clarified that at the initial stage, the employees studied the aerodynamics of the model in the range of Mach numbers from 0.2 to 0.85. The experiments were carried out in a variable-density wind tunnel T-106 TsAGI.
During the tests, the dependences of the aerodynamic characteristics on the angle of attack and the Mach number were determined, and the influence of the model elements — plumage, engine nacelles, landing gear cowls — on the model's resistance was analyzed. The characteristics of longitudinal stability and the effectiveness of elevators are investigated. Another important task was to determine the load-bearing and speed properties of the wing.
- said in a report posted on the official website of TsAGI.
It is noted that the obtained results confirmed the calculated characteristics laid down at the preliminary stage of research.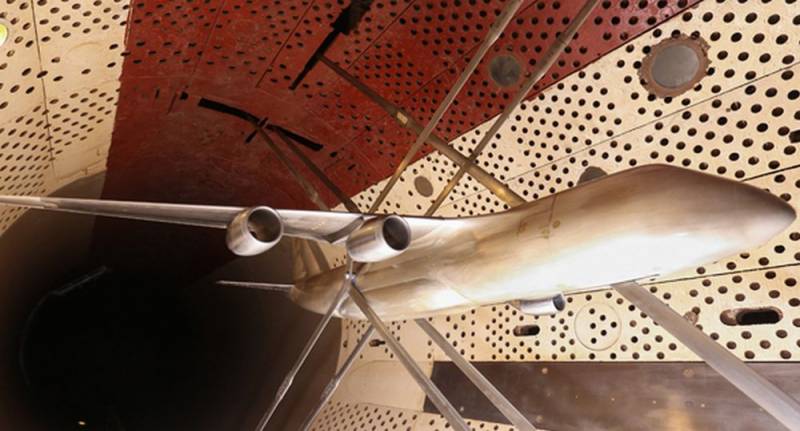 TsAGI emphasized that the end of this test phase will be visualization of the flow around the model at cruising flight mode. This will allow TsAGI employees to establish areas for possible optimization of aerodynamic layout elements.
The next stage of work will be experiments (tests) in the wind tunnel T-102 TsAGI. TsAGI specialists will have to establish characteristics at low M numbers, as well as determine the parameters of lateral stability and rudder efficiency.
I must add that the project "Elephant" is needed for study
of technologies
promising transport aircraft, which will replace the Soviet heavy long-distance transport An-124 "Ruslan". The future aircraft is needed for the transportation of heavy and bulky cargo at a distance of about 7 thousand km at a speed of 850 km / h. For the "Elephant" you will need a runway (runway) with a length of 3 km. The maximum payload will be 180 tons (the An-124 Ruslan has 120 tons), which already classifies it as an extra heavy class.
The new aircraft is designed for the promising Russian dual-circuit turbofan engines PD-35. The work is carried out in accordance with the state contract with the Ministry of Industry and Trade of Russia in the framework of the research project "Technology-Transport 2021".
We remind you that before this, in November 2019, at TsAGI
have decided
with the concept of the future Russian superheavy transporter, we designed and manufactured its metal model and began work on aerodynamic purging of a large-scale model of the aircraft.