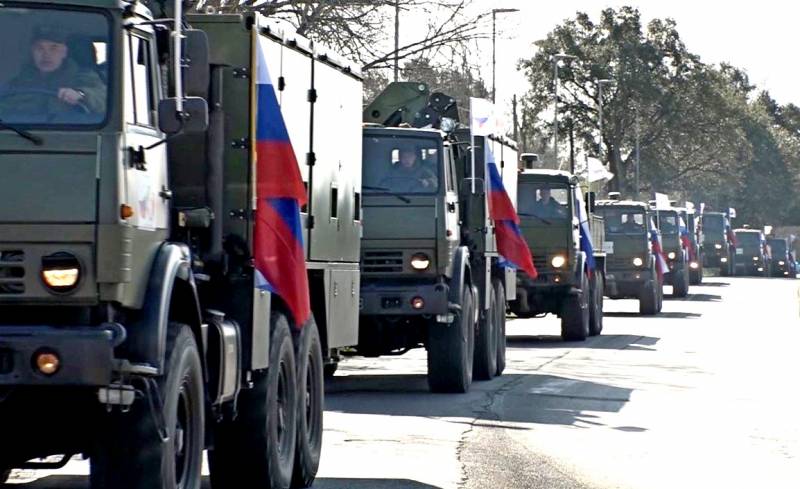 For the third day, Russian and Western media have been discussing the arrival of military virologists of the Russian Defense Ministry in Italy. There are various assessments, ranging from the "open transfer of Russian intelligence to a NATO member state" to the singing of laudatory odes addressed to the Russian leadership and personally to Vladimir Putin. Who on what much.
Among Internet users in Western countries, the debate does not subside: how to respond to Russian actions? Is this a friendly gratuitous aid or a cold calculation?
It is noteworthy that the overwhelming majority of Italians themselves fully support the decision of their government to accept the help of Russian colleagues, while residents of the same Germany or France often oppose it. Perhaps the reason lies in ordinary envy, because Russia no longer provided assistance to any EU country.
However, for us Russians, the opinion of third states does not matter. The main thing is that Italians welcome our virologists with open arms and soberly assess the reasons why Moscow came to the rescue.
Among the comments of Western readers there are also very funny ones. Imagine some of them.
Americans can begin to evacuate from Aviano (a city in Italy, near which the 31st fighter wing of the US Air Force is deployed - approx. Ed.), The Russian military police will take it under control,
- the user @ 200_zoka writes, drawing an analogy with the American base in Syrian El-Kamyshly, which was occupied by the Russian military in the fall of 2019.
Here is the real power of NATO. The Alliance is unable to resolve issues within Member States. Now some of them are forced to appeal to those who have real weight in the region,
- states @_SachinGaur.
Before, when I watched the Russian military convoys in Syria, I didn't think that something like this would happen in my country,
- @voglia_tanta wrote with humor, hinting that the convoys were somewhat similar.
Photographs of Suchel will be sent soon (Suchel Al-Hassan, commander of the Syrian Tiger Forces - ed.),
- @ ErvisLuka1 answered him.
Italy imposes sanctions, in response, Russia provides assistance ... nuts,
- outraged @aleksmaAmur.