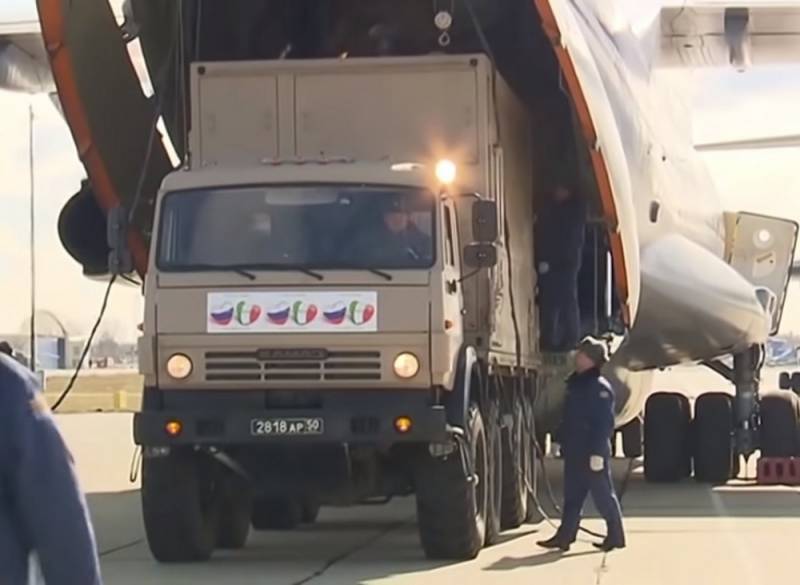 Russian military doctors who arrived in Italy to assist in the fight against the coronavirus epidemic will begin their duties on Friday.
The press service of the Ministry of Defense of the Russian Federation, made on this occasion, said:
First of all, Russian medical and nursing teams will be allocated for the treatment of patients in 65 local boarding houses, which are now adapted by the local authorities to isolate and provide assistance to elderly people who have become infected with coronavirus infection.
Each of the eight arrivals of medical and nursing teams will be distributed among seven to nine boarding houses in the province of Bergamo, which is most affected by the epidemic.
In addition, the arrived crews of the mobile complexes will be engaged in the sanitary treatment and disinfection of various public facilities - health care facilities, urban infrastructure, and especially transport.
Thus, the next two weeks will show how effective the work of the teams of Russian doctors and disinfectants will be.
Previously we
wrote
that the Italian edition of "La Stampa" called the arrived Russian
machinery
"Useless."
Recall that to date, the largest number of infections with coronavirus in Italy was recorded in Bergamo - 6471 cases.