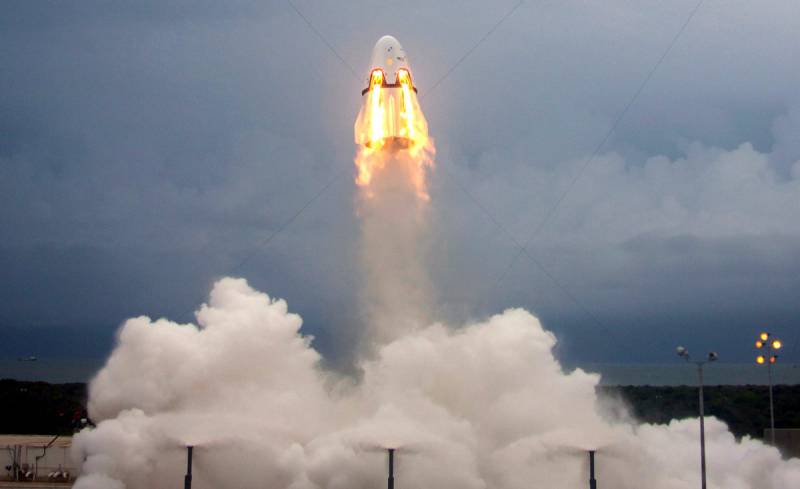 The company Ilona Mask failed one of the last tests of the parachute system for the promising spacecraft Crew Dragon. At the same time, immediately after the incident, SpaceX announced that the reason for the fiasco was not the parachute itself, but the tested ship model.
In the course of the current audit, it was planned to raise a sample of the future manned vehicle to the required height using a helicopter, and then drop the model together with a parachute in order to test the system's performance. However, there were problems during the climb.
According to company representatives, the ship's model "became unstable," and the pilot was forced to dispose of the cargo so as not to endanger the life of the crew. Since the helicopter did not rise to the required height, the parachute system mounted on the model did not work, and the latter crashed when it fell. Fortunately, no one was injured in the incident.
The company did not specify what the "lost" sample was. However, given past tests, it can be assumed that this was exactly the layout of Dragon 2.
Recall that earlier, Elon Musk said that his brainchild could make his first manned flight in mid-May of this year. The Crew Dragon spacecraft is intended to become NASA's new transport system for sending astronauts to the ISS. Since 2011, Americans have been buying seats on Russian Soyuz.