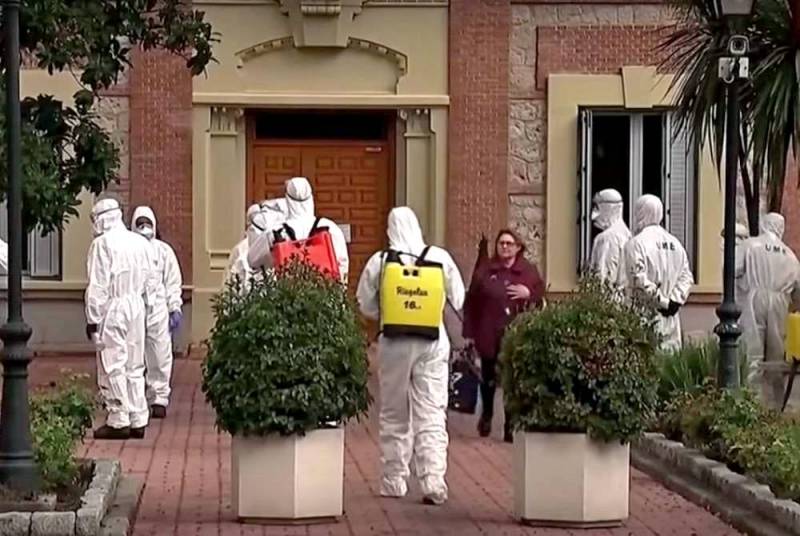 European countries are gradually crowding out China from the first lines of sad statistics on the number of victims of coronavirus infection.
So, over the past day, Spain, in which the number of deaths from COVID-19 per day increased by 738 people, pushed China one line back, coming in second place after Italy.
The total number of deaths in the "Land of Castles" since the beginning of the epidemic was 3434. However, the number of people recovered in the country inspires Spanish doctors with cautious optimism in future forecasts.
Speaking on March 25 on television, the director of the Emergency Situations Coordination Center of the Ministry of Health of Spain, Fernando Simon, said:
Given the growth dynamics of new cases over the past few days, we can say that if we are not at the peak now, we are very close to it. In fact, I dare not make statements about whether we have reached it. Maybe the data of the coming days will make changes to the calculations. But yes, the trends we are observing do not mean that we are moving backward, they indicate that we are approaching this peak.
According to the latest WHO data, 414 thousand cases of coronavirus infection have been detected worldwide.
The press service of Rospotrebnadzor reported that 197 people were tested for coronavirus in the country, and almost 251 thousand people are now under medical supervision. In total, 139 cases of infection were recorded in Russia.