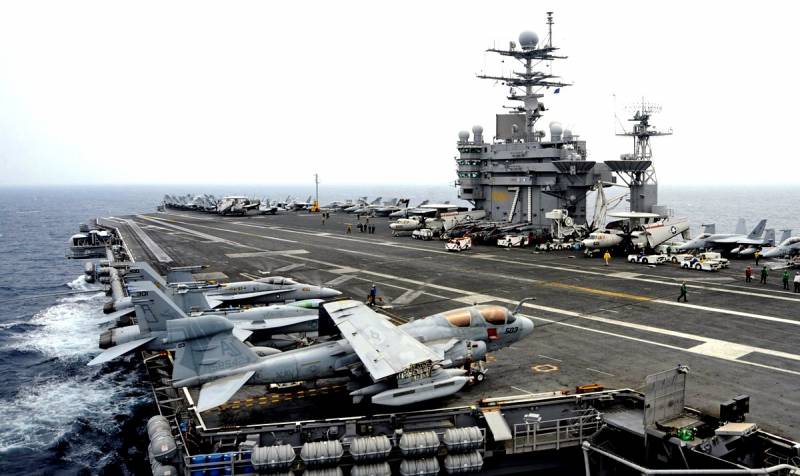 Coronavirus infection COVID-19 reached the base of the military power of the United States - the Navy.
As follows from the message of the American publication The Hill, on board the aircraft carrier Theodore Roosevelt, three sailors tested for the presence of coronavirus with a positive result.
Acting Secretary of the U.S. Navy Thomas Modley confirmed the information about the three sick on board the ship. The official assured that the sick sailors are isolated from the rest of the crew and will be evacuated ashore in the near future.
Theodore Roosevelt, with a crew of 5000, is currently located in the Philippine Sea.
The publication notes that shortly before the detection of infected sailors, the aircraft carrier went to Vietnam, where sailors went ashore in the city of Dainang, and the locals were given a boat tour. It turns out that the American fleet, which is present in almost any corner of the planet, has already begun to spread the infection.
Moreover, according to journalists, the emergency incident at Theodore Roosevelt outlined the main problem that the US fleet might face: maintaining alertness in an epidemic.
In turn, Chinese military experts believe that the conditions on board the aircraft carrier, when thousands of people are simultaneously in a limited space, are ideal for the spread of the coronavirus.
According to them, "Theodore Roosevelt" can very quickly become the second "Diamond Princess" (a cruise ship with more than 500 cases of COVID-19 infection) and therefore urgently needs to be quarantined.