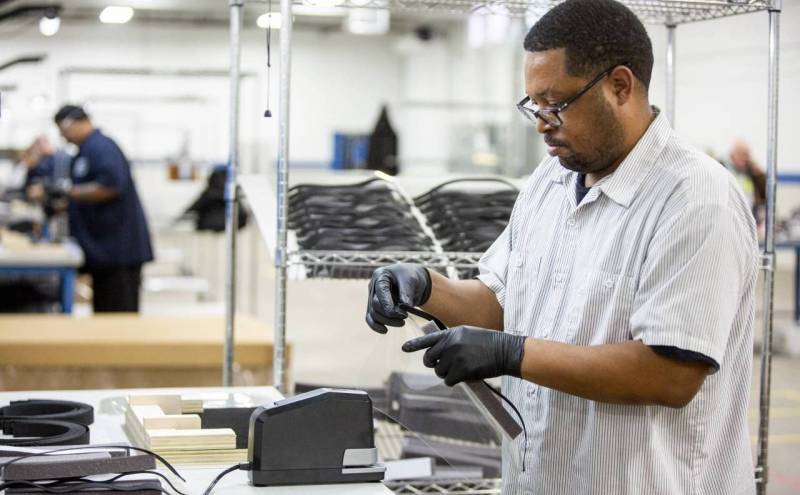 According to Ars Technica, US medical facilities have about 170 thousand mechanical ventilation devices (IVL). While maintaining the current rate of distribution of coronavirus, their supply may be insufficient to help all those in need. The US President and the Food and Drug Administration (FDA) are taking action.
On March 22, Donald Trump tweeted: "Ford, General Motors and Tesla are getting permission to start the production of mechanical ventilation and other products. Urgently! " Earlier that day, the FDA published a new regulation on medical equipment. The document expands the capabilities of health workers when working with existing devices, and also simplifies the launch of new production of ventilators and other medical equipment.
Last Friday, General Motors announced a partnership with Ventec. On March 24, Ford and GE Healthcare talked about joint plans. Thanks to the new rules, it will be easier for them to expand existing production or launch a new one.
Ars Technica indicates that ventilators are highly complex, and any breakdown can lead to death of the patient. No company can create such a device in a matter of months. That is why automobile enterprises are launching partnerships with medical equipment manufacturers. They plan to produce samples of existing types.
A joint press release from General Motors and Ventech said the manufacturer of medical devices will use the experience of automakers in manufacturing, procurement and logistics. First of all, GM will help with the issue of supply. The company cooperates with a wide range of suppliers, each of which can take part in the production of medical equipment. GM has extensive experience in organizing subcontractors, and Ventec will help.
Ford and GE Healthcare jointly intend to expand the production of one of the simple and inexpensive models of ventilator. Such a device meets the specifics of the current pandemic, and the expansion of its production will save more lives.
Ford plans to cooperate with 3M. Together they will make respirators, medical masks and other medical supplies needed in a pandemic.
Another medical device manufacturer, Medtronic, doubles the number of jobs at its plant in Ireland, which will increase the pace of production. At the end of last week, Medtronic held its first negotiations with Tesla. The companies have not yet agreed on cooperation, but exchanged friendly statements.
Europe is also working on the problem of expanding the output of medical equipment. Getinge does this in Sweden, Hamilton in Switzerland, and Philips in the Netherlands. However, they have so far not shown a desire to cooperate with third-party organizations such as car manufacturers.
Ars Technica pays attention to
economic
features of current projects. Now manufacturing companies can sell mechanical ventilation devices literally from the conveyor, as they are manufactured. However, expanding production requires investments that are currently associated with risk.
If the pandemic stops in a few months, then manufacturers will face an oversupply of medical equipment. The solution may be the purchase of products by the state. Government guarantees will allow industry to make the necessary investments without risk of losing them and quietly launch production on the necessary scale.
However, in this case, government agencies will face an excess of unnecessary products in the future. But this will eliminate the deficit
equipment
now and save many lives. Too much hardware tomorrow will be less of a problem than a flaw today.