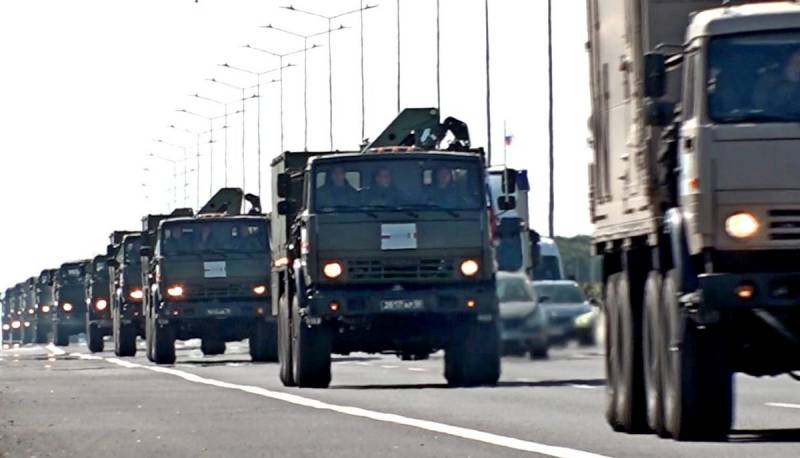 Currently, Russian specialists (doctors, virologists, epidemiologists, military forces of radiation, chemical and biological protection) are moving from the Italian capital of Rome to the epicenter of the coronavirus infection epidemic COVID-19 in this country, the city of Bergamo (Lombardy region). More than 600 units cover a 20-kilometer path
equipment
and about 100 Russians who have recently been quickly brought to Italy from Russia.
A video has already appeared on the Web of the beginning of the movement of the convoy from the Italian air force base "Practitioner de Mare" (30 km south-west of Rome), accompanied by Italian law enforcement officers.
It should be noted that according to the statement of the Italian Civil Defense Service, as of the evening of March 24, 2020, 3612 cases of infection were detected in the country per day, 743 people died. The total number of infected is 69176 people, 6820 people died.
Moreover, the dynamics of mortality in recent days was as follows. On March 21, 2020, 793 people died. March 22, 2020, 651 people died. On March 23, 2020, 602 people died. After that, many suggested that mortality would decline. However, this has not yet been confirmed. After that, Russian experts went to the epicenter.
It was recently reported which technique
loaded
to the military transporters of the Russian Aerospace Forces before being sent to Italy
met
Russians