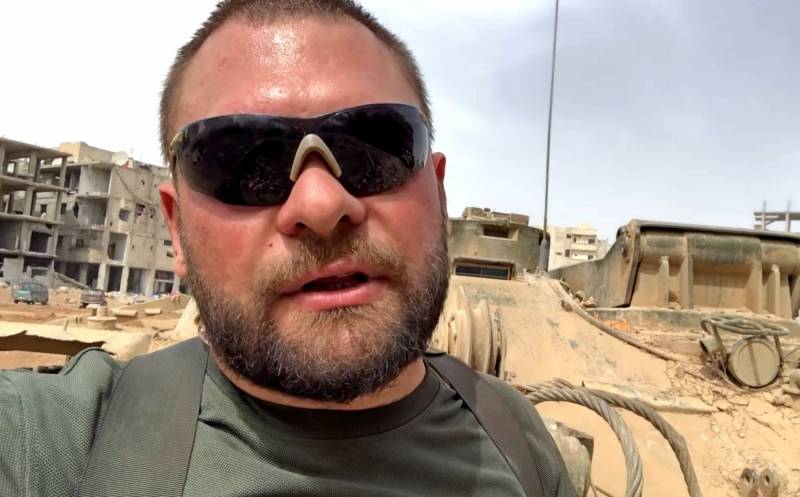 The Turkish side promised in the near future to conduct a special operation in the Syrian province of Idlib on its own, in order to ensure security on the M4 highway (Latakia - Aleppo). This was announced in his YouTube channel by the Russian military journalist VGTK Yevgeny Poddubny.
The correspondent said that the second joint Russian-Turkish patrol of the mentioned route, "which took place along the terrorist enclave, although formally, but nevertheless took place.
Turkish generals found such a form, "shortened scheme", "route of a couple of kilometers", in which you can save face and gain time, it seems, and patrolling took place and so far did not have to rake up the terrorist "hornet's nest"
- said Poddubny.
However, Poddubny is sure that the Turks will still have to clear the strategic road and the territories adjacent to it from militants. He specified that the Russian negotiators went to meet Ankara and agreed to such a scheme. At the same time, the Turks pledged to carry out an anti-terrorist operation in the region on their own in the near future.
So now the Turkish military, as they say, is pressed against the wall, and they will have to solve this problem as soon as possible. Otherwise, Damascus and Moscow will have an additional argument to independently clean out the Idlib province from bandits.
The Turks will have to convince the leaders of the militants to withdraw their forces north of the M4 highway. At the same time, Poddubny doubts that they will be able to force the terrorists to leave their positions.
Unless (to the Turks - ed.) You have to shoot for a beautiful picture
- explained Poddubny.
The war correspondent believes that Ankara will try to convince the radicals, bribe, threaten them. Turks will open fire only as a last resort.
We remind you that recently, Poddubny is already
claimed
that the Turks are preparing for a special operation against militants in Idlib. Well, how events will develop in reality, we will soon find out.