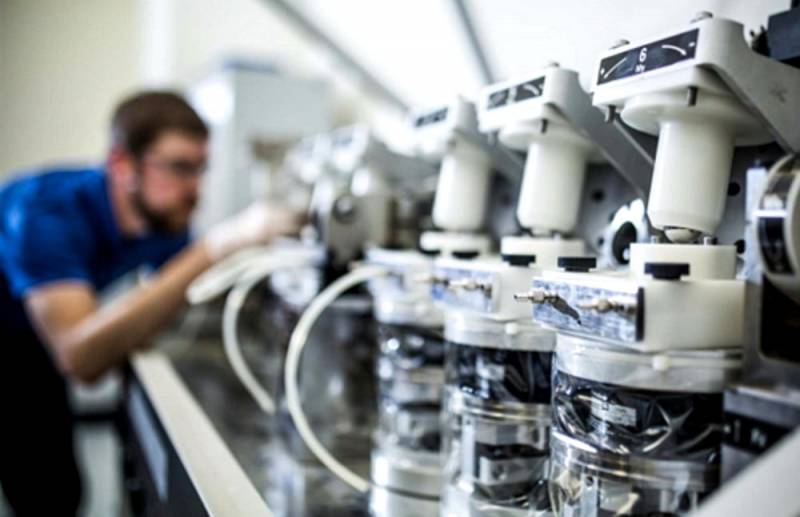 The authorities of Spain have introduced national quarantine in connection with the outbreak of coronavirus, but the situation has not changed for the better. According to Bloomberg with reference to the Spanish Ministry of Health, medical robots will be involved in part of the work to combat the epidemic.
On March 21, the Spanish Ministry of Health published scary statistics. The number of patients with coronavirus approached 25 thousand, the number of deaths exceeded 1300 people. About 12% of those infected are medical workers, which aggravates an already difficult situation.
To prevent further spread of the virus, a nationwide quarantine has been introduced. The police patrol the streets, and doctors conduct tests in search of new patients. In Madrid, several hotels have been converted to hospitals in addition to existing hospitals.
Spanish doctors daily do 15-20 thousand tests to identify patients, but this is considered insufficient. According to the new plan, the number of analyzes will soon increase significantly. To do this, modern doctors will come to the aid of doctors
technique
.
Raquel Yotti, director of the Carlos III Institute of Health, said Saturday that Spain plans to purchase four robots to handle coronavirus tests. By automating the processes, the overall performance of Spanish medicine will grow to 80 thousand tests per day.
Details of the new plan are not disclosed. The type of robots, the supplier, the delivery time, etc. remain unknown. However, the expected consequences of this are known. Four robots will increase the overall productivity of the country's laboratories and reduce the burden on personnel, and so working to the limit. In addition, the risks of infection by health workers will be reduced.
The New Web edition notes that Spain is not the only country that attracts robots to hospitals. A similar plan is being developed by the Government of Northern Ireland. In Washington, the condition of patients is monitored by a robot equipped with a stethoscope. They take on some of the tasks and unload the doctors.
China went farthest. A hospital equipped with robots for various purposes has been operating in Wuhan since the beginning of the month. Automation monitors patients, delivers food to them, deals with sanitary issues, etc. All this happens against the background of the growth of the Chinese robotics industry. According to forecasts, in 2021, 45% of industrial robots will carry the "Made in China" badge.
Robots are able to displace people from different fields and take their jobs for themselves - this leads to well-known fears in society. However, doctors and medical leaders do not seem to be afraid to give part of their work to mechanical assistants. Moreover, the current situation obliges to mobilize all forces and leaves no one without work.