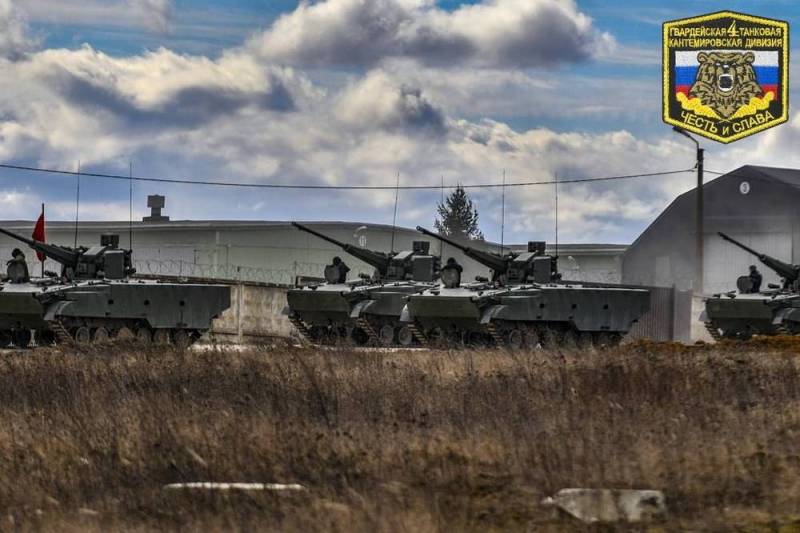 Preparations for the Victory Parade by parades of the Armed Forces of the Russian Federation at the Alabino training ground near Moscow take place as usual, despite the threat of a coronavirus epidemic.
This is evidenced by the record posted in the group "4 Panzer Kantemirovskaya division" in the social network VKontakte.
In the photographs that are used as illustrations for the recording, among the military
equipment
You can see new models coming into service with the Russian army.
In particular, a new version of the promising infantry fighting vehicle on the Kurganets-25 platform, equipped with the Epoch combat module, upgraded BMP-2M infantry fighting vehicles equipped with the Berezhok fighting compartment, as well as combat vehicles 2C38 of self-propelled anti-aircraft artillery complex in OKR "Derivation-air defense" with a 57-mm automatic gun (pictured above).
The Victory Parade, to be held on May 9, is anniversary and is dedicated to the 75th anniversary of the victory of the Soviet Union in the Great Patriotic War.
Conducting training ceremonial calculations in the usual mode may indicate that the country's leadership has confidence based on some data in the stability of the epidemiological situation in the country, despite the panic that has spread throughout the world.