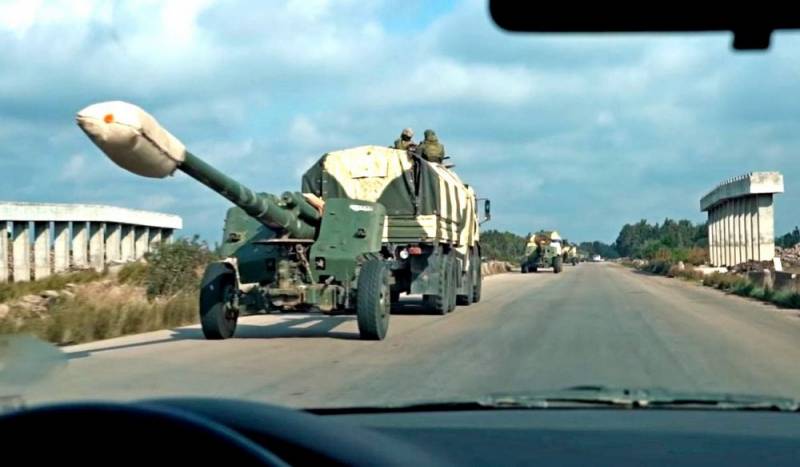 Despite the agreements reached and the joint patrolling of Russian and Turkish troops in the Idlib province that has begun, all parties understand that this lull is temporary and are preparing for the next exacerbation.
A photograph taken on the M5 Damascus-Aleppo highway appeared on social networks, which shows a column of the Russian military contingent. It includes KAMAZ trucks towing heavy 152-mm howitzer 2A65 Msta-B towards the front line.
The relocation of large-caliber artillery to the conflict area indicates that in the near future we should expect another aggravation of the situation in Idlib - the last stronghold of militants.
There is no doubt that in parallel with the Russian heavy artillery, units of the Syrian Arab army are being pulled into Idlib, and on the other side of the front, Turkey is doing exactly the same.
Given the recent deaths of Turkish troops at the hands of militants of one of Ankara's uncontrolled groups, the position that Turkey will take is of particular interest.
The Msta-B 152-mm howitzer is a towed 152-mm howitzer, the maximum range of which with individual types of shells reaches 28 kilometers.
In conclusion, it should be noted that the armies of Western countries recognized that giving priority to the development of high-tech weapons, they began to lag behind in the quantity and quality of artillery systems, which are still an effective means on the battlefield.