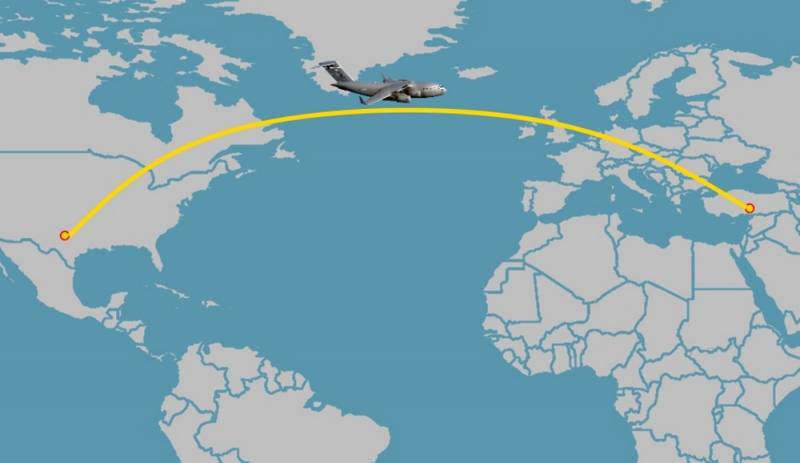 In the very near future, a special flight should fly from the USA to Turkey. On board the military transport aircraft C-17A Globemaster III, according to some assumptions, there may be nuclear weapons.
Unusual in this whole story are two points. Firstly, the board has already been assigned the highest degree of priority. This means that the plane passed a special
technical
training. Secondly, a flight with a range of 11 thousand kilometers will be direct, that is, without intermediate landings. For this, the machine will need to refuel twice in the air.
The C-17A Globemaster III will take off from the US Air Force Kirtland Air Base in New Mexico and will arrive at the Turkish Incirlik Air Force Base, which is used by NATO forces. According to a number of sources, about 50 tactical nuclear charges are still stored there.
At the same time, several months ago, the media discussed the probable speedy export of American weapons of mass destruction from Turkey.
It could be assumed that the special aircraft S-17A flies to Turkey empty, so that later it can take back nuclear weapons to the United States. However, this assumption does not explain the intention to make a non-stop flight with refueling in the air.