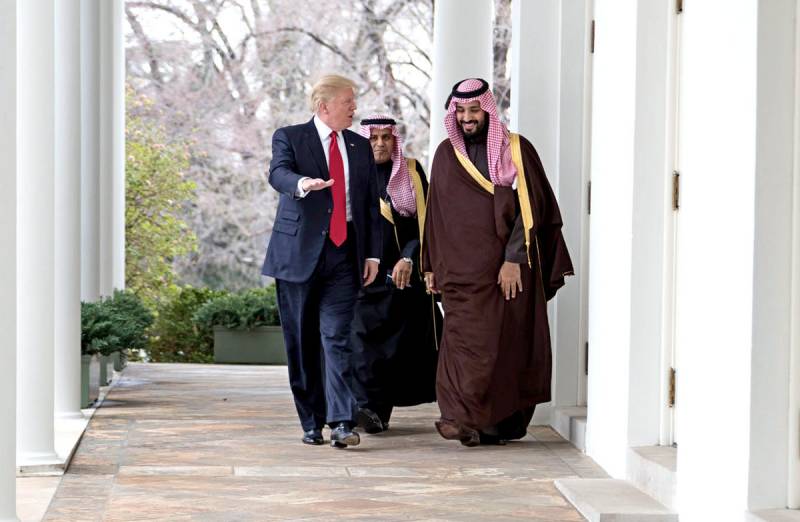 The Oil War hits all market participants. According to recent estimates, if prices for "black gold" remain at the current level, then by 2024, Saudi Arabia, which initiated the crisis by dumping, will completely exhaust all its reserves, after which it will face an "incredible crisis". In the United States, shale oil production begins to decline, thousands of industry workers are getting laid off.
Against this background, there is growing evidence that Washington and Riyadh can create a certain alliance as an alternative to OPEC to regulate world oil prices. Is such a new cartel possible?
OPEC is an international cartel consisting of countries that control 2/3 of the "black gold" reserves on the planet. If you call a spade a spade, then it does not include the most technologically advanced states: Angola, Venezuela, Algeria, Gabon, Nigeria, Libya, the UAE, Kuwait, Ecuador, Saudi Arabia and several others. Neither the US nor the USSR, which also have large deposits, joined this club.
A few years ago, Russia entered into the OPEC + agreement to limit production volumes in order to maintain high prices for hydrocarbons. Some domestic economists criticized the deal because they believed that in this way Moscow actually subsidized the American shale industry. Now, Russia is going to exit, but the possibility of its replacement by the United States is being discussed. How real is it?
This question is not entirely clear. On the one hand, according to formal signs, shale oil producers are the first in line to take off from the market. Their production profitability is at the level of 40-45 dollars, with the current 25 they will not last long. That is why American companies began to reduce volumes and think about stopping a number of projects. On the other hand, their losses are insured for a year in advance, and the business of those who have gone bankrupt can later be redeemed by larger players.
There are arguments of a purely political nature. 2020 is the year of the presidential campaign; elections will be held in November. Cheap oil is also cheap gasoline at gas stations for ordinary Americans, since in this country the connection between world quotes and gas station price tags is direct. If now Trump will achieve an increase in the cost of a barrel, then this will immediately affect the fuel for consumers, as indicated
political
rivals of the president. But if oil production declines, gas and electricity prices within the United States will rise. The fact is that the production of shale oil at the same time subsidized the production of shale gas. The low cost of gas and electricity was the competitive advantage through which Donald Trump promised to "make America great again." Consequently, big business will suffer, the representative of whose interests is the head of the White House himself.
Finally, there is a legal issue. Cartel conspiracy is prohibited by law within the United States. Texas shale companies are asking for a reduction in production, but there are plenty of other private companies in the Gulf of Mexico, Louisiana, and Pennsylvania. How to persuade them all is not entirely clear, given that the agreement between Washington and Riyadh will be a new cartel.
In general, it is hardly worth expecting any drastic changes in this matter until the fall. However, 2020 is a year of unexpected and very unpleasant surprises.