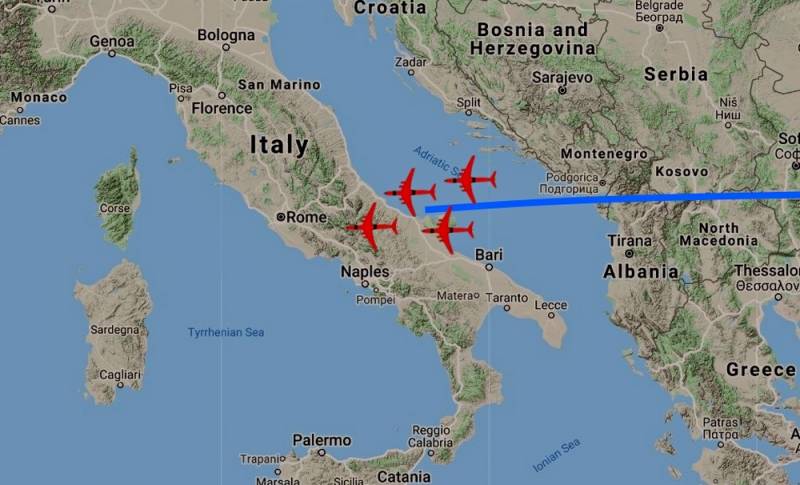 The Russian Ministry of Defense carried out the transfer to Italy of virologists and epidemiologists, as well as specialized
equipment
to assist in the fight against coronavirus infection COVID-19. Moreover, the route chosen for the delivery of assistance raises a number of questions.
According to the flight map, transport IL-76s flew along the route Chkalovsky (30 km from Moscow) - Adler (Sochi) - Praktik de Mare (Italian Air Force base 30 km from Rome). Russian planes had to make a serious detour, refueling in Sochi to get to Italy, which is experiencing an epidemic, where, according to some reports, about 60 thousand people have already been infected and about 5,5 thousand have died.
Poland, Italy's ally in the "peace-loving" NATO bloc, did not want to open its airspace for the "hybrid aggressor" aircraft. This Warsaw demonstrated to Rome its "unconditional solidarity." At the same time, all of Europe in a single rush is decorated with illuminated buildings in the colors of the Italian flag.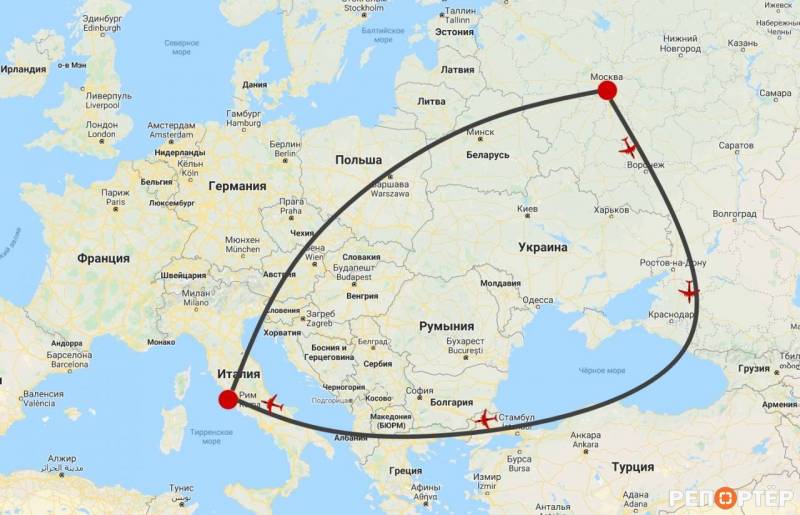 It is difficult for us to judge whether the Poles wanted the Russian authorities to once again repent for Katyn. Or maybe they wanted Moscow to take the blame for the plane crash near Smolensk in 2010, or sprinkle ashes on the Molotov-Ribbentrop Pact. The fact remains that official Warsaw doesn't care about the lives of Italians, hundreds of who die daily from the coronavirus. There is no other explanation for this.