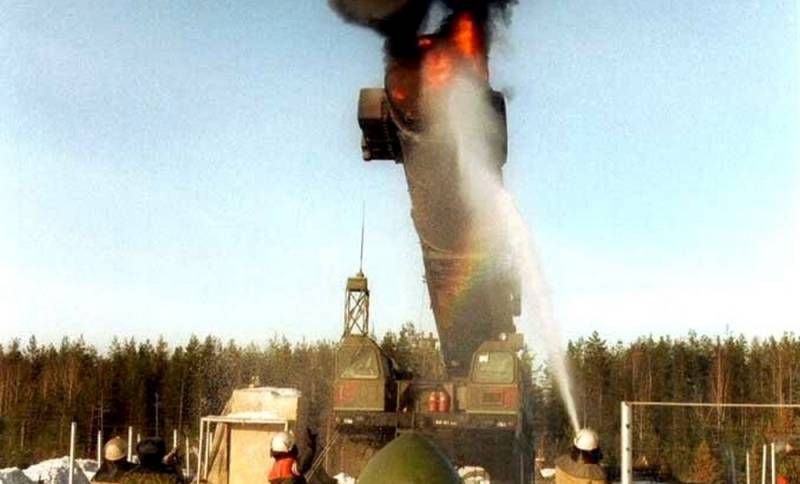 Social network users are discussing the emerging photo of the RT-2PM "Topol" burning mobile strategic ground missile system. Moreover, according to the photograph itself, it can be assumed that it was made a long time ago, probably in the 90s.
The photo shows how a fire brigade in the presence of military personnel serving this complex extinguish the ignition of a transport launch container (TPK), where until recently there was a three-stage solid-fuel intercontinental ballistic missile (ICBM) 15ZH58. In this case, the fairing of the head part is on the ground, near the launcher.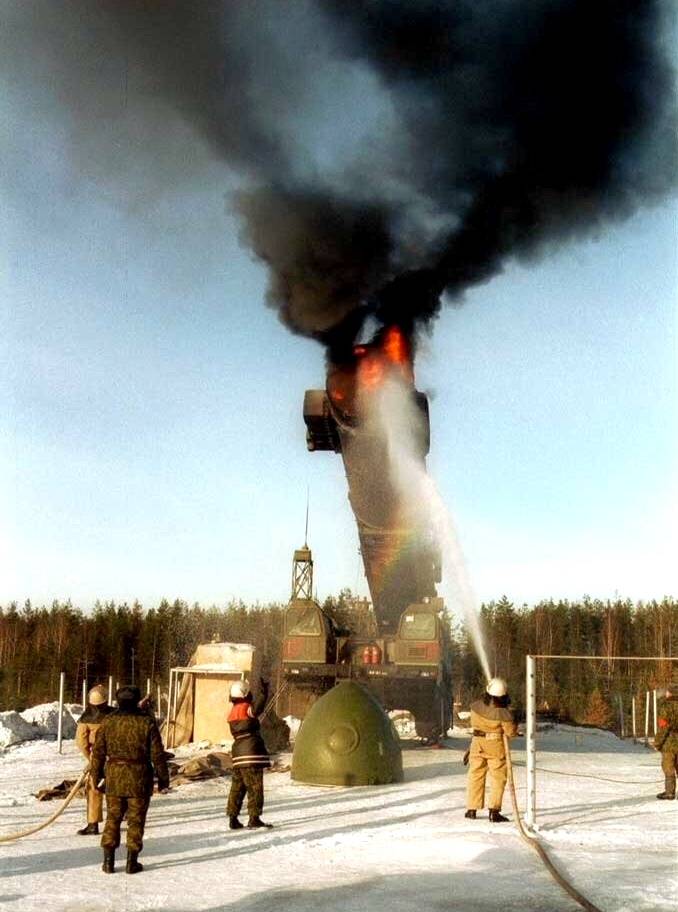 Network users claim that such fires are commonplace. Although the rocket is launched by a mortar launch, the marching engine is turned on at a relatively low altitude. High temperatures can lead to ignition of TPK.
It must be added that a container damaged by fire can be quickly replaced. But the likely adversary to whom such or similar ICBMs will fly will be absolutely indifferent to whether the Russian TPK was on fire or not. At the same time, the calculation of the Russian missiles fulfilled its combat mission.