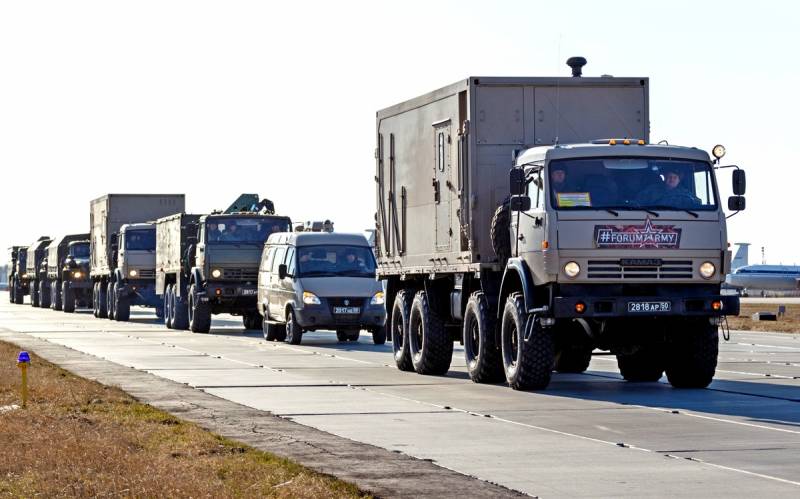 The situation in Italy remains extremely difficult. Over the past day, 19 people have died from the coronavirus COVID-651 on the Apennine Peninsula. The number of infected is approaching 60 thousand.
Russia, as the country least affected by COVID-19, has decided to help Rome. In the shortest possible time, a group of military transport aircraft Il-76 was created, various medical
technique
.
Eight medical and nursing teams, equipped with everything necessary, have been delivered to Italy. The total number of specialists (virologists and epidemiologists) with significant experience amounted to about 100 people.
It should be noted that before sending to Italy, specialized equipment was loaded on board the aforementioned military transport Il-76. Relevant frames published by the Ministry of Defense of the Russian Federation.
This technique is quite new and has not yet received wide distribution in Russia.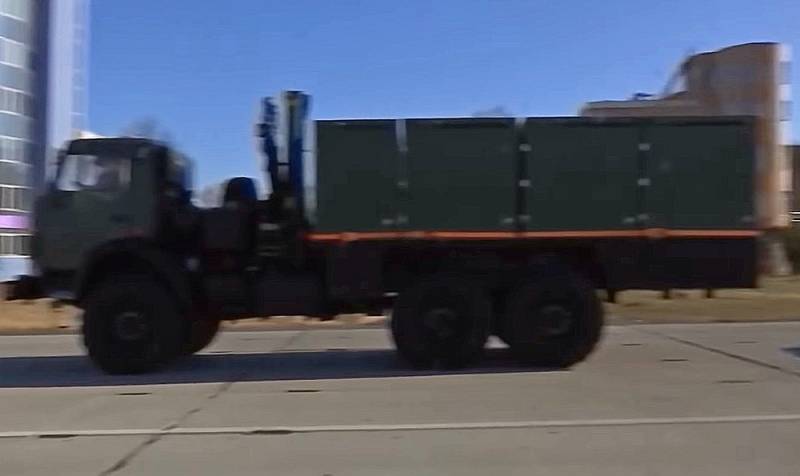 KDA "Orlan"
- a complex for aerosol disinfection of vehicles, buildings, structures and personal protective equipment on the KAMAZ-5350 chassis (00:23 minute video).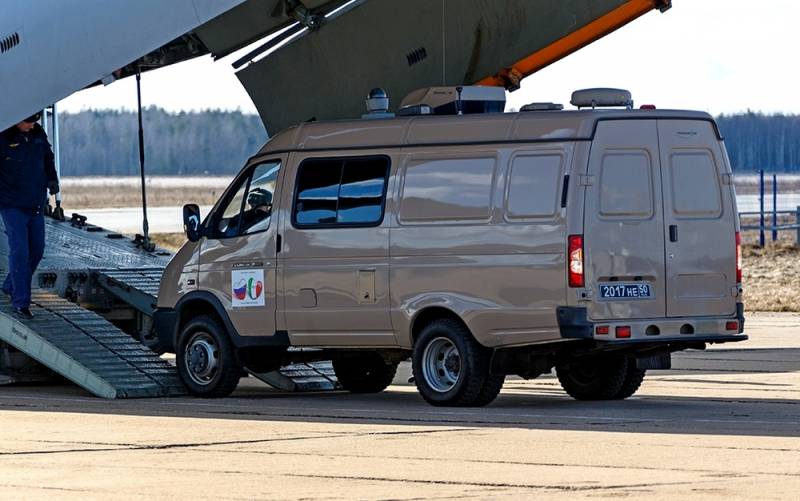 ICBMs
- A combat reconnaissance vehicle based on the GAZ-2705 is designed for the rapid collection of samples and their preliminary express analysis.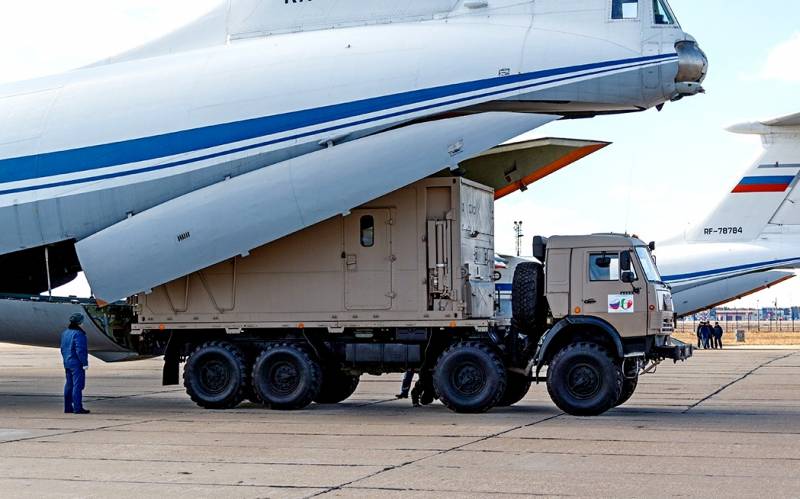 MK-PBA
- a modular complex for the analysis of pathogenic biological materials and decision support for operational groups operating in situations with biological threats.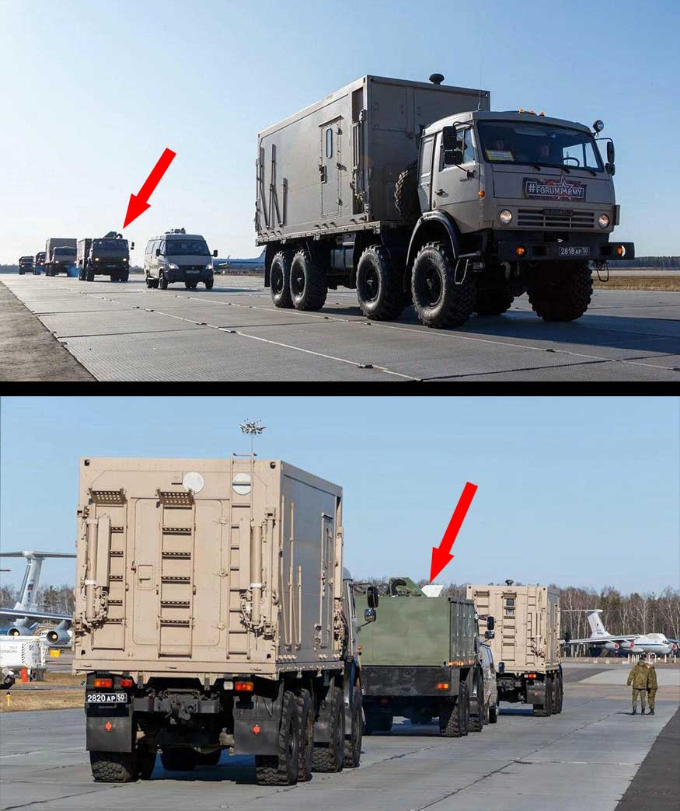 TDA-3
- smoke machine on the KAMAZ-5350 chassis. Creates aerosol curtains.
Currently, all this machinery, equipment and specialists have been transferred to Italy at the Pratik de Mare air force base located 30 kilometers south-west of the city of Rome.