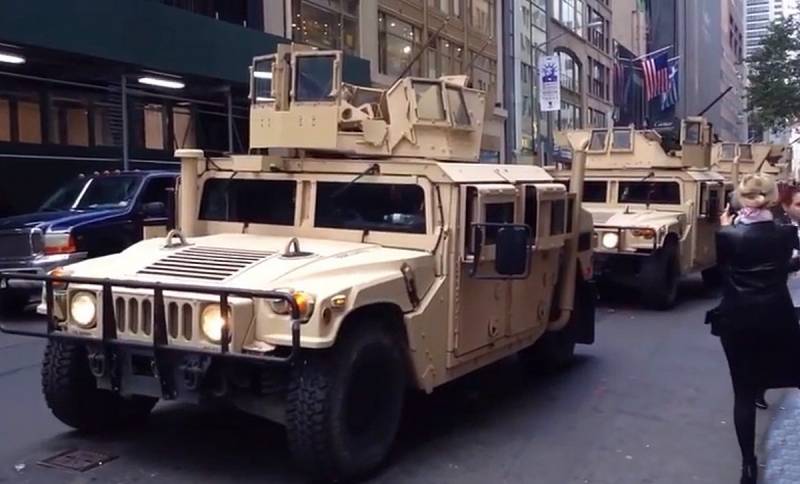 The American Defense Blog website reports that U.S. President Donald Trump has declared New York State a disaster area due to the serious spread of the 2019-nCov coronavirus infection (COVID-19). The head of state has already called the New York State Emergency Response Declaration he signed a "unprecedented" federal response, adding that he is working closely with Governor Andrew Cuomo.
It is noted that before this, the head of the Pentagon, Mark Esper, said that the authorities were considering the possibility of using the National Guard troops to assist the states. Now they are reporting from New York that the military has entered the city and are working on a plan to turn hotels, college dormitories and sports arenas into resuscitation and hospitals.
At the same time, The Wall Street Journal clarifies that the US Army Corps of Engineering plans to occupy up to 10 thousand hotel rooms in New York for medical services, as the number of infected is growing rapidly (exponentially). It is reported that the hotel business in the city is virtually paralyzed due to the coronavirus that has stopped tourism.
As Lieutenant General Todd Semonit emphasized at the briefing, the military will enter into contracts with any hotels, colleges, and possibly even sports arenas.
We will turn them into intensive care units
- explained the general.
A video of entering the National Guard in New York has already appeared on the Web. We remind you that the city of New York is the epicenter of the epidemic in the United States. On March 22, 2020, New York Mayor Bill De Blasio warned that the situation in the city was becoming critical (stocks of essential medicines were coming to an end).
Shortage will begin to be felt after 10 days. If we don't get extra ventilators, people will begin to die.
- said the mayor.
It should be added that in the USA there are already 31057 confirmed cases of infection and 390 people have already died.