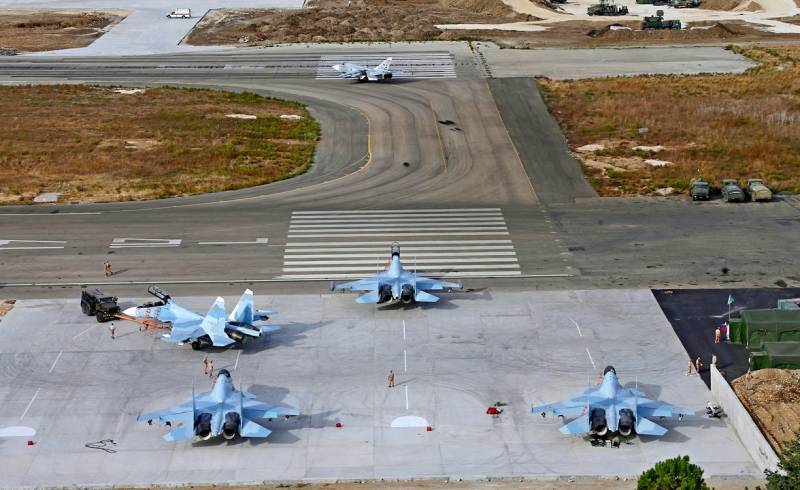 On one of the pages on the social network Twitter, covering the events in Syria, satellite photos of the Russian air base Khmeimim appeared on March 11, 2020.
In the pictures, you can see at least 22 two VKS aircraft standing in the open air, despite the fact that the caponiers, special structures designed to shelter aircraft, rise nearby.
According to the silhouettes of the aircraft, it is possible to determine that at the airport there are Su-24 - 5 units, Su-34 - 3, Su-35 - 5, Tu-214R, Tu-154, An-124, A-50, Il-76 - 2 units, An-26 - 2 and one An-72.
Given the periodically occurring attacks of militants using unmanned aerial vehicles and multiple launch rocket systems, it is not entirely clear why such a quantity of combat
equipment
located outside the shelter.
It is still fresh in memory
militant attack
On December 31, 2017, when six Su-24 front-line bombers, a Su-35S fighter, an An-72 reconnaissance aircraft, an An-30 reconnaissance aircraft and a Mi-8 helicopter were damaged as a result of shelling the base, two soldiers were killed.
However, do not make hasty conclusions based on satellite imagery. Surely, the military had a good reason for the planes to be on the airfield.