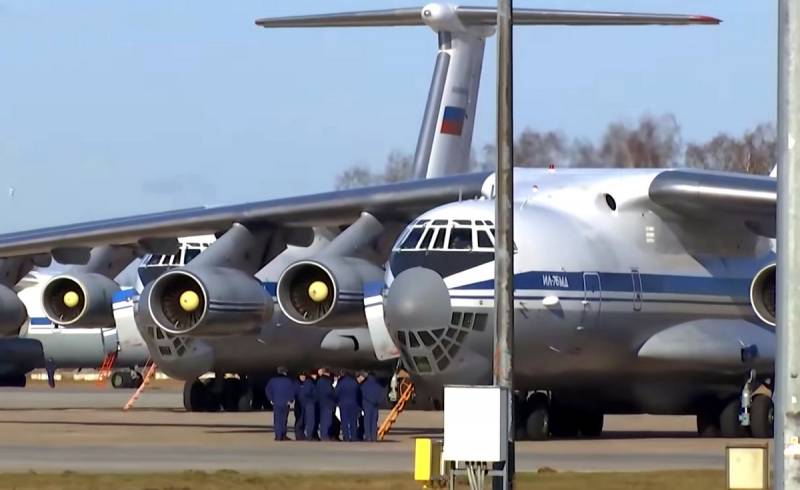 Residents of Italy reacted vividly to the help that Russian President Vladimir Putin offered during a conversation with Prime Minister Giuseppe Conte regarding the fight against the coronavirus epidemic.
Already today, the first military transport aircraft of the Russian Aerospace Forces with humanitarian aid, which will include various medical aid, will fly to the Apennine Peninsula
machinery
, disinfection machines and more. In addition, Russian military virologists will go to Italy.
Ordinary Italians commented on the decision of the Russian leader to help their country.
We had no doubt. The Russian Federation is our neighbor. Russia loves Italy. We develop and strengthen our relationship. Russia does not betray friends. Never!
- writes one of the readers on the Sputnik Italia website.
I totally agree with you! I lived in Russia, and I know very well that they love Italy there. I'm a little surprised that no help was announced before,
- another user answers him.
True friends of Italy,
- states in his commentary the reader under the nickname schardif.
Putin is the greatest leader of the modern era ... I envy those who love and protect their nation,
- expressed his admiration andrea.
Putin is great!
- echoes him msan.mr.
The user henry58 expressed surprise that the help came not from Italy's allies, the United States, but from countries that the Americans are imposing on Europe as an enemy:
Italy received aid first from China, then from Cuba and Venezuela, and now from Russia ... And at the same time, our "ally" is the United States?
Lexusil drew a line under the general opinion of most commentators:
Thanks to Russia! We will not forget!