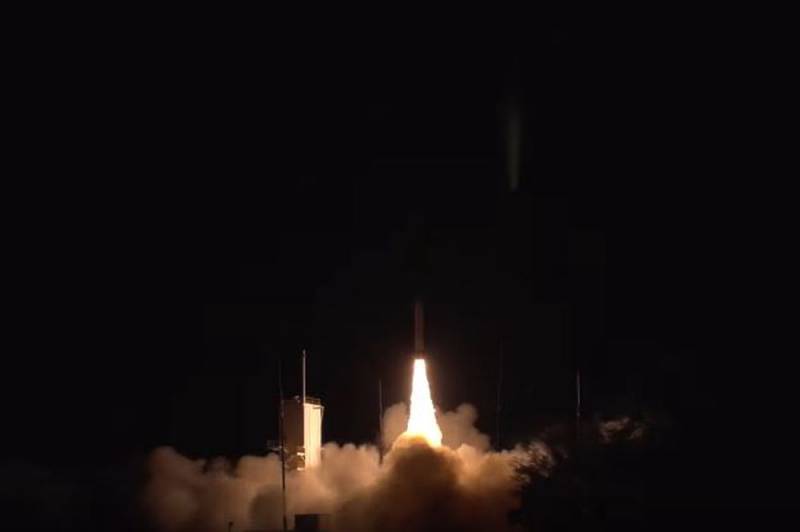 March 19, 2020 in the United States passed the second test of the body of the universal controlled maneuverable planning hypersonic unit (warhead) Common Hypersonic Glide Body (C-HGB). According to a statement from the Pentagon, testing is considered successful.
It should be noted that a strange five-second video has already been posted on the US Navy's YouTube channel, which should supposedly indicate a "breakthrough". However, from the video itself it is not at all clear what flies, where and how it flies, and whether it flies at all. That is, published frames absolutely do not prove and do not confirm anything. On the contrary, they raise only questions such as "was there a boy?"
Under the video, it is indicated that a joint experiment between the Navy and the US Army was carried out at the Pacific missile range "Kauai" (Hawaiian Islands) at 10:30 local time. It is specified that the aforementioned warhead, in the end, "having developed hypersonic speed, has reached the selected point of impact."
At the same time, Vice Admiral John Wulf, the head of the US Navy strategic systems development program, said that the tests were based on the success that was laid down the previous time. Then, in his words, "C-HGB achieved sustainable hypersonic planning at a selected distance."
The building block of the planning block tested today is now ready for the transition to the development of weapons systems for the Navy and the US Army
- added Michael White, deputy director of research and engineering programs at the Pentagon.
We remind you that the first flight test was held on October 30, 2017 at the same training ground. True, then it passed under the abbreviation FE-1. It should be clarified that the Americans are trying to develop a universal hypersonic unit to equip the Navy, Air Force and Ground Forces. The work is carried out under the control of the Army Hypersonic Project Office.
At the same time, it is too early to talk about success. There is a high probability that the Americans decided to demonstrate at least such an "achievement", against the background of real successes of developers of hypersonic weapons in Russia and China, so as not to lose face.