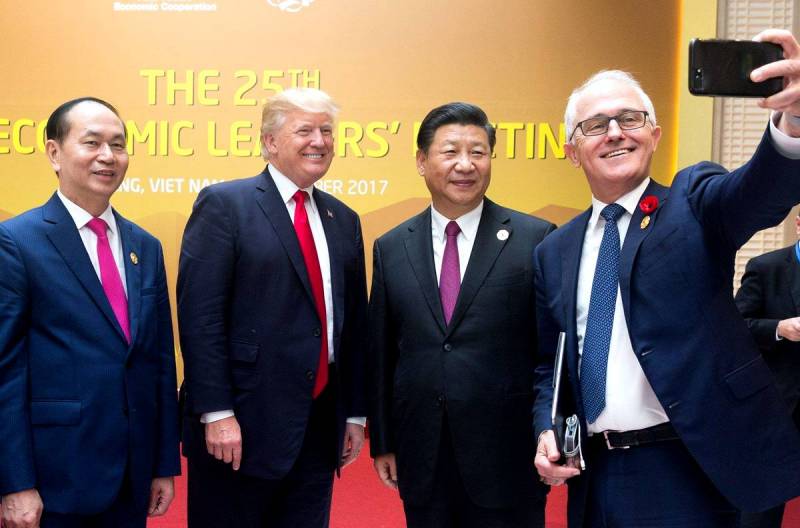 The head of Rosneft, Sechin, said under what conditions the price per barrel could return to $ 60. In his opinion, for this, American shale producers will have to leave the market. According to the estimates of the top manager, this may happen before the end of the year, when shale oil producers start to go bankrupt due to the high cost of production.
In other words, Igor Ivanovich declares war with the USA to the last drop of oil. How will the hegemon respond to this attack?
The low cost of a barrel is hitting all the black gold market participants today. It is reported that a number of oil companies in the United States turned to the authorities with a proposal to reduce production. For Washington, this state of affairs is unacceptable, so there will undoubtedly be a "response" to Sechin.
At least two possible moves are voiced.
At first
, The United States can create a certain alliance with Saudi Arabia, and Riyadh will leave OPEC. It looks quite significant, given their combined hydrocarbon production capacity.
Secondly
Washington may impose sanctions against sellers of Russian oil. If the acquisition of domestic "black gold" becomes a "toxic" business, then foreign buyers simply will not contact him, given the excess supply on the market. Oil can be followed by restrictions against Russian gas, the receipt of which President Trump wants to block for a long time. But the White House may not stop there: next in line will be restrictions against the Russian banking sector, any operations, including with gold.
For domestic
economics
, built on the export of hydrocarbons, this will become a real collapse, and no SWF will help, its resources will melt at a tremendous speed. The most interesting thing is that we will not have much to replace Western markets with.
A few years ago, the Kremlin pompously "turned east." China was to become our new "all." But he didn't.
It is very significant that a few days ago, Beijing, represented by the state trading company Sinochem International Oil, preventively stopped admitting Rosneft to its trading. The reason is Washington's sanctions against Rosneft's subsidiary TNK Trading International SA (
more on the topic
) The choice between the rapidly cheaper raw materials from Russia and stable trade with the United States was made by China in favor of the latter. One way or another, directly or indirectly, but American sanctions were supported by Beijing.
Not everything is alright with the export of Russian gas to China. So, the Celestial Empire has already announced the suspension of imports of "blue fuel", including from Russia. Almost immediately after that, the widely advertised Power of Siberia pipeline, which cost taxpayers more than a trillion rubles, also suspended work.
It turns out that Russia was captured by its raw material economic model, which is already beginning to pull it to the bottom. Talk about "getting off the oil and gas needle" and remained empty words. What Igor Sechin hopes there, he alone knows. However, with his salary and bonuses, the top manager will not have to stand in line for buckwheat and toilet paper.