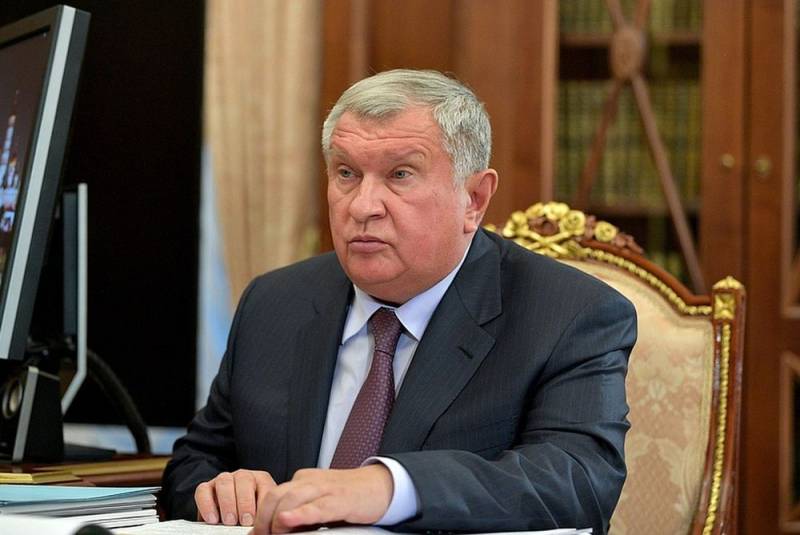 The head of the Russian state oil company PJSC NK Rosneft, Igor Sechin, said that the price of oil on the world market would "correct" in six months and by the end of 2020 could return to $ 60 per barrel under certain conditions. About this Sechin told reporters in detail on March 20, 2020.
The market will adjust, and I think that quickly enough. Within six months we will see those changes in a more stable, right direction. By the end of the year, I assume that the price may return to the level of up to $ 60, provided that there will be a shale oil exit the market
- said Sechin.
Sechin noted that a sharp decline in oil prices to the current level is not dramatic, although "it does not bring much joy." As for shale oil, according to Sechin, such projects will be closed, as current prices do not allow for efficient production.
I would not call the current prices a stress scenario. Yes, of course, fluctuations to such a low level as today do not bring much joy, but they do not cause a feeling of any drama
- said Sechin.
Already there is information about the output of a part of the mining assets of shale production. Reducing prices to such a level does not make it possible to attract financing, although the US financial authorities actively support their producers. Whatever investments are offered, the current price level does not allow efficient shale oil production
- explained Sechin.
Sechin emphasized that the resource base and operating costs allow the company headed by him to work efficiently for 22 years, conducting exploration and oil production without reducing volumes (in 2019, 285,5 million tons of hydrocarbons were produced). According to him, the company feels confident, because the cost of production is low and is only $ 3,1 per barrel.
We remind you that before this, Russian billionaire Leonid Fedun, vice president of PJSC LUKOIL,
call
the situation is catastrophic, commenting on existing oil prices. Moreover, the Chinese "comrades"
Have begun
refuse products of PJSC NK Rosneft due to US sanctions.
It should be added that the price of Brent crude oil futures on the London ICE exchange for delivery in May 2020 as of March 20, 2020 amounted to $ 26,94 per barrel. At the same time, the price of WTI oil futures for April 2020 decreased by 10,7% and amounts to $ 23,14 per barrel.