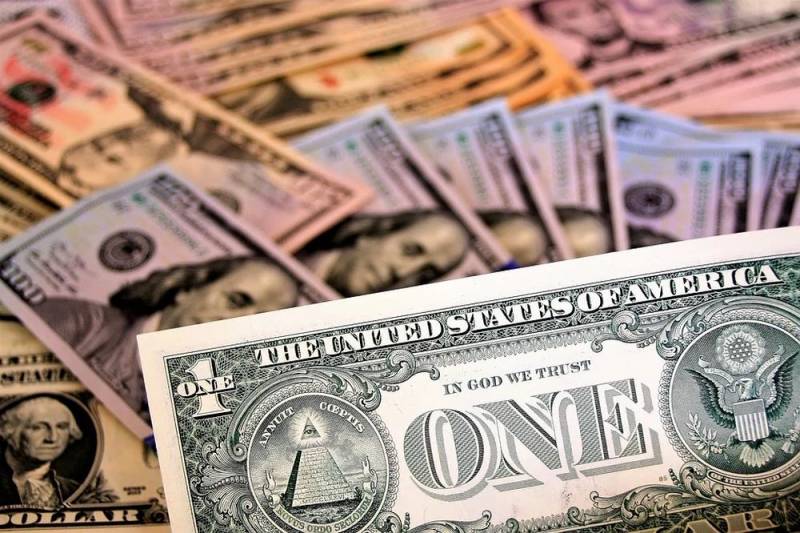 The United States has long been indebted to the whole world, so it's not surprising that Washington decided with
economic
the consequences of the spread of coronavirus infection 2019-nCov (COVID-19) fight at the expense of others. For example, Lawrence Alan Cadlow, American conservative economist and TV presenter, director of the National Economic Council, did not rule out that the COVID-19 "mitigation" program in the country could exceed $ 2 trillion. Even the USA does not have such a free volume of funds, therefore, they will be forced to borrow them in foreign markets.
It should be noted that the aforementioned National Economic Council is a government agency that is part of the US Presidential Administration (established in 1993). The functions of this structure include the coordination of all internal and external economic
policy
USA.
Kadlow emphasized that the US authorities are ready to send about 10% of the country's GDP to eliminate the consequences of the epidemic. He stated this in an interview with Fox News.
Let's not forget that the package size will be at least $ 1,4 trillion. At the same time, we can increase it to provide assistance to individual industries, and then this amount will exceed $ 2 trillion
- said Cadlow.
We remind you that before this, President Donald Trump introduced the United States emergency mode (ES) because of the epidemic. Then he asked the US Congress for $ 1.3 trillion to fight COVID-19. At the same time, the US Federal Reserve System (FRS) has reset the base rate, and the US Treasury has offered to distribute $ 500 billion to citizens.
It should be added that according to the report of the experts of the American hedge fund Bridgewater, only losses ("a possible reduction in income") of US corporations due to the epidemic can amount to $ 4 trillion, and on a global scale, losses can reach $ 12 trillion.
This is an extremely dangerous reduction, if it is not compensated, it will have long-term consequences. Since the decline in revenue will affect everyone, globally, losses will be about three times greater - about 12 trillion
- emphasized in the report.
Experts warn that the failure to take "major financial initiatives" to overcome the economic consequences of the epidemic will lead to a decrease in US GDP by more than 2020% in 6. The energy, transport and entertainment industries will be hit hardest. Capital investments will decrease by $ 900 billion, and the cost of mergers, acquisitions and work with shares will decrease by $ 600 billion. And all this will be accompanied by "optimization of company personnel", i.e. layoffs. They believe that the consequences can be much more serious than during the financial crisis of 2007-2008.
For clarity, at present, US government debt exceeds $ 23 trillion. So the Americans will simply print "a little more money", because they are still in deep debt.