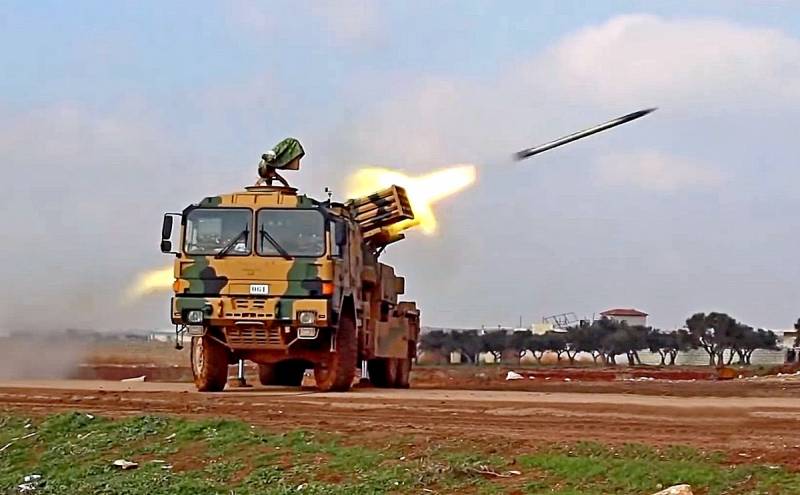 The Ministry of Defense of the Republic of Turkey issued a statement saying that in the north-west of Syria, the army dealt a "lightning and multiple retaliatory strike" against the terrorists as revenge for the deaths of two Turkish soldiers in the Idlib de-escalation zone.
The Turkish edition of the Hürriyet Daily News quoted a press release from the republic's military department today, March 20:
For targets identified in the region, fire was immediately opened and a multiple retaliatory strike was inflicted.
Recall that as a result of a missile attack carried out by one of the extremist groups in the de-escalation zone, two Turkish soldiers were killed and one was injured.
At the same time, the Turkish side did not specify which particular group organized this attack.
For Ankara, the loss of these two troops is especially sensitive, since after reaching agreements with Russia and the introduction of a ceasefire regime on March 6, Turkey began to believe that the bloodshed has stopped.
Perhaps the tragedy will become an incentive for Ankara to actually fulfill its part of the agreements and withdraw "irreconcilable" militants from the areas south of the M-4 strategic highway connecting Aleppo and Latakia.