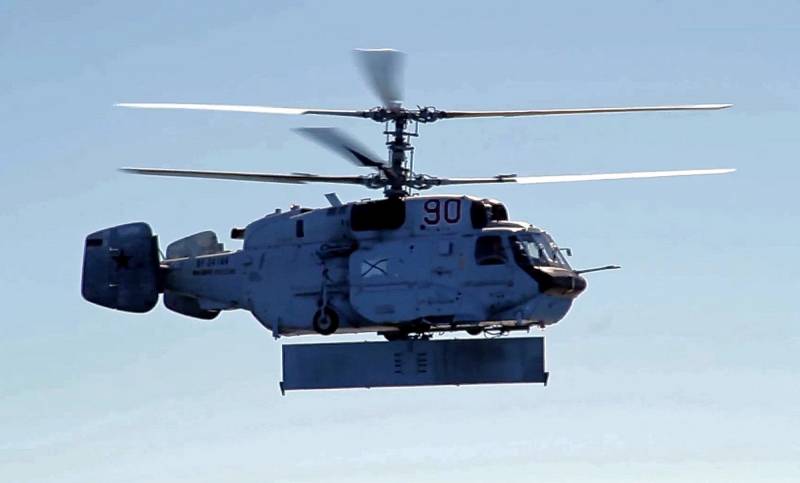 Strengthening the capabilities of the Russian Black Sea Fleet in detecting surface and air targets was the subject of material published by the Serbian media.
The MARS-online portal reports that the armament of the 318th mixed aviation regiment, based near Sevastopol, received a special Ka-31R helicopter equipped with the latest radar system.
A helicopter with an integrated radar is capable of detecting various types of surface ships at a distance of 250 kilometers, and aerial targets, including low flying and small ones, at a distance of 150 kilometers.
All information received by the complex will be automatically transmitted to naval and ground units, in the arsenal of which the Zircon missile will soon appear.
The author of the material notes that the Ka-31R have a direct connection with the Bastion coastal missile systems located in the Crimea and armed with Onyx anti-ship missiles.
At the end of the material, he concludes that thanks to the powerful radar and reliable helicopter that carries it, the Russian military can now further strengthen its "long-distance" control when it comes to the waters of the Black Sea and the airspace above it.