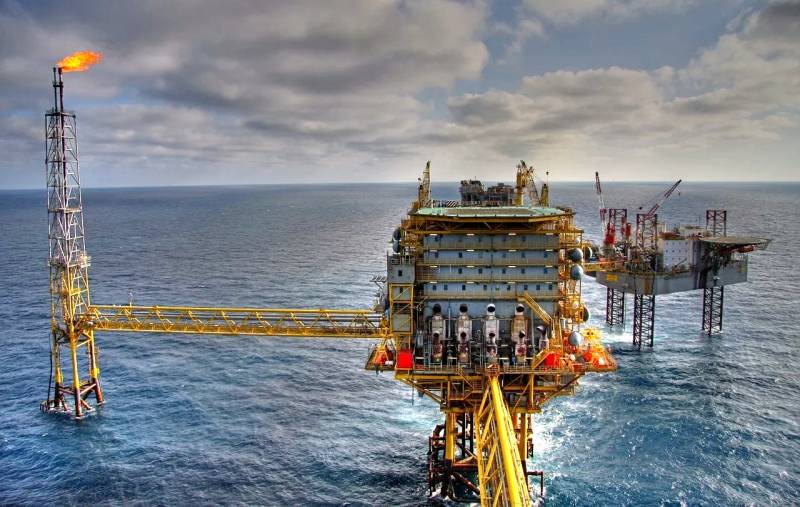 World media are actively commenting on a new round of lowering oil prices to the level of the early 2000s. Moreover, the voiced assessments can hardly be called overly optimistic.
For example, that the value of black gold can fall even below zero, the website reports
Fox Business
, broadcasting the opinion of Paul Sanki, managing director of the Japanese investment company Mizuho Securities.
Site
Oilprice.com
focuses on the difficult situation in which Iraq found itself. The oil minister of this country asked the head of the Organization of Exporting Countries to convene an extraordinary meeting of OPEC + to "discuss all possible ways" on how to reverse the fall in prices.
The negative effects and tells the Canadian
Financial Post
, believing that "Canada's oil sector has plunged into a crisis of unprecedented magnitude at lightning speed."
Angelo Katsoras, an analyst with the National Bank, believes that the conflict between Saudi Arabia and Russia could drag on for several months before one of the parties surrenders.
Both countries also have a financial cushion to cover losses for several months.
- believes the expert, whose value judgment is given by the Financial Post.
British newspaper offers its analysis of what is happening
Financial Times
. According to an influential business newspaper, Saudi Arabia is playing an extremely risky game, attacking both Russia and the United States with low prices.
But Russia boasts higher reserves and floating currency. At the same time, the Russian Federation is much less dependent on oil sales. A spokesman for Vladimir Putin said the Russian leader "has no plans" to speak with either the crown prince of the kingdom, Muhammad, or his father, King Salman, the newspaper notes.
Ten years ago, the United States would certainly benefit from low oil prices, but their rapid transformation into the world's largest producer has changed a lot. Those states that were the beneficiaries of the shale boom, such as Texas, North Dakota, and Pennsylvania, will be the victims of the current war.
While some in Saudi Arabia are encouraged by the belief that it was the kingdom that undermined
the economy
The Soviet Union in 1986, flooding the market with offers, others fear that the Crown Prince may have gone too far, provoking the wrath of his overseas ally, the Financial Times suggests.
Their assessments of what is happening specifically for the Russian economy are heard in instant messengers.
A complete collapse and the end of imports in Russia came at $ 25 for Urals, now the price is $ 20
- writes the popular Telegram – channel BRIEF / NONBAR.