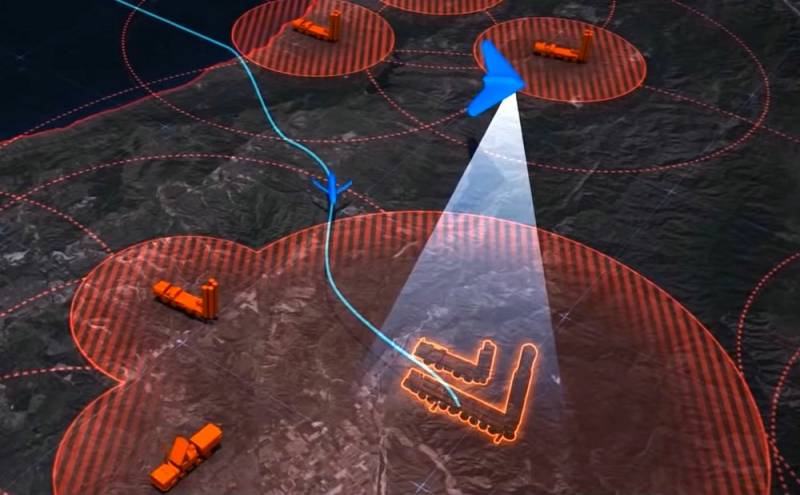 The United States loves to boast of its military-technological "superiority" over "backward" Russia. This instills a sense of security and pride in some Americans and brings enormous profits to defense industry companies that enthusiastically absorb taxpayer money.
For example, the American corporation Lockheed Martin has created another cheap, but very "patriotic" and short animation clip dedicated to the work of the Skunk Works division, which is engaged in secret development. The video "masterpiece" has already been published on the Web.
The corporation presented to the public a cartoon that supposedly indicates the possibility of destroying the Russian strategic missile system RT-2PM2 Topol-M with ICBM 15ZH65 (developed in the late 1980s and early 1990s on the basis of the RT-2PM Topol complex) and the S-400 Triumph covering its anti-aircraft missile system (SAM). It is specified that the elimination of these goals was carried out by cruise missiles, which were guided by UAVs, long-range radar detection and control aircraft, and fighters.
However, for the sake of another illumination of the "need" of the F-35 Lightning II "invisible" fighters, this video was born. At the same time, for most commentators, this video is evidence that the United States in reality does not have weapons that could be opposed to Russia.
It should be recalled that as of March 3, 2020, Lockheed Martin Corporation has already produced more than 500 fifth-generation F-35 Lightning II fighters. Moreover, the corporation promised that by 2024 it would produce 180 of these fighters per year. So the "development" of multi-billion dollar funds is proceeding normally.