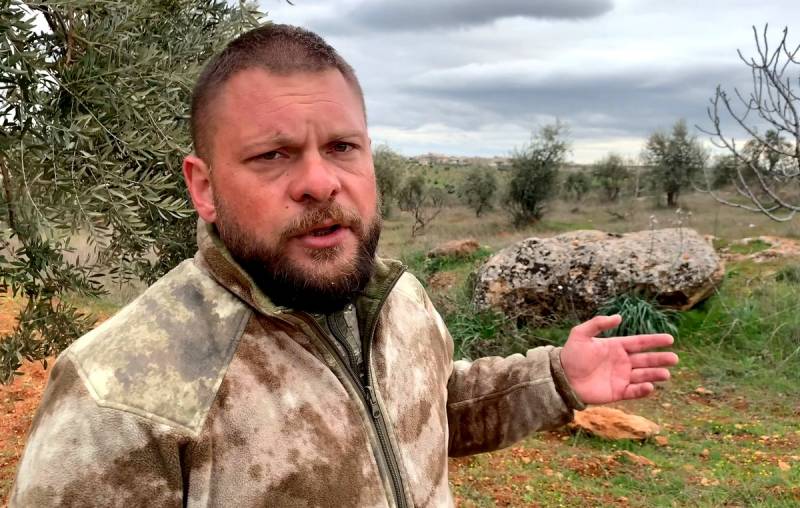 February 3, 2018 Russia and the world were shocked
news
from Syria. Terrorists shot down the attack aircraft VKS Su-25SM. Russian military pilot, Guard Major Roman Filipov was able to catapult, but landed in territory controlled by enemy forces. Waging an unequal battle with the enemy on the ground, he blew himself up with a grenade with the words "This is for you guys!", Not wanting to be captured by thugs.
These words will forever remain in the heads and hearts of Russian people, personifying an example of unshakable courage and officer honor. Roman Filipov was awarded the title of Hero of Russia, posthumously.
A heroic event occurred near the city of Serakib. The village for a long time remained under the control of the militants. And only recently was the Syrian army repulsed.
Then the fighters of the Russian grouping of forces in Syria, as well as the journalists of the Russian television channels, set out to find the place of death of Roman Filipov. Among them was the VGTRK film crew led by Evgeny Poddubny. Together, the goal was achieved.
We hope that someday the place of the heroic death of the Russian officer Filipov will be marked by a monument, as a symbol of Russia's struggle against international terrorism.