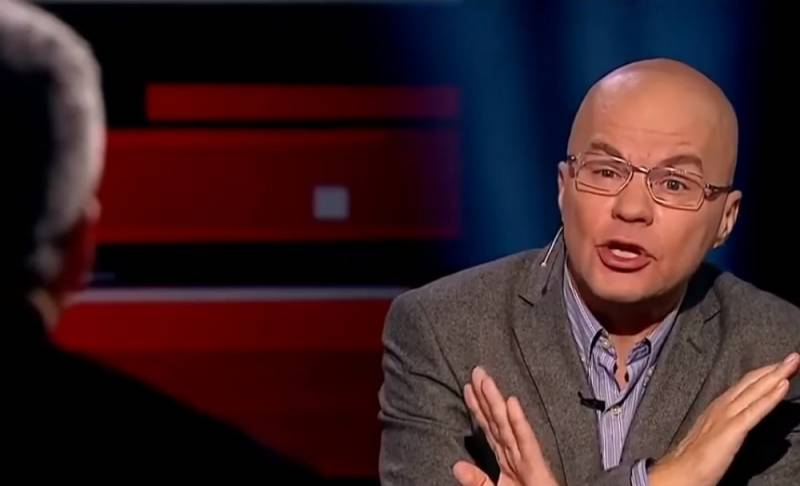 Russian television staged another show with "exile forever", perhaps the most odious of the so-called "Ukrainian experts", Vyacheslav Kovtun.
The reason for the "exile" was Kovtun's verbal skirmish with studio guests during a discussion of the situation with coronavirus on the air of Vladimir Solovyov's author's program "Evening".
Later, in his Telegram channel, Soloviev published a scandalous fragment of the program and wrote that "I had to kick Kovtun. Forever and ever".
Vyacheslav Kovtun, who is represented on Russian television as a well-known expert, is one of the most "long-playing" participants of the show.
Unlike the others, it is not clear in what dump of the found "Ukrainian experts" who "drove forever" from some Russian shows, and then surfaced in others, valued and cherished Kovtun.
It can be assumed that this attitude to the "Ukrainian expert" was based on his willingness at any time to get a kick or a denture from other participants in the show.
Of course, all this public suffering and humiliation was generously paid. Otherwise, it is unlikely that evil tongues would begin to say that Vyacheslav Kovtun bought an apartment in Moscow near the studio. To not be late for work.
Let's hope that the "expulsion of the Ukrainian expert forever" is due to the fact that the theme of the show with "Ukrainian experts", which no one has ever heard of in Ukraine, has completely exhausted itself.