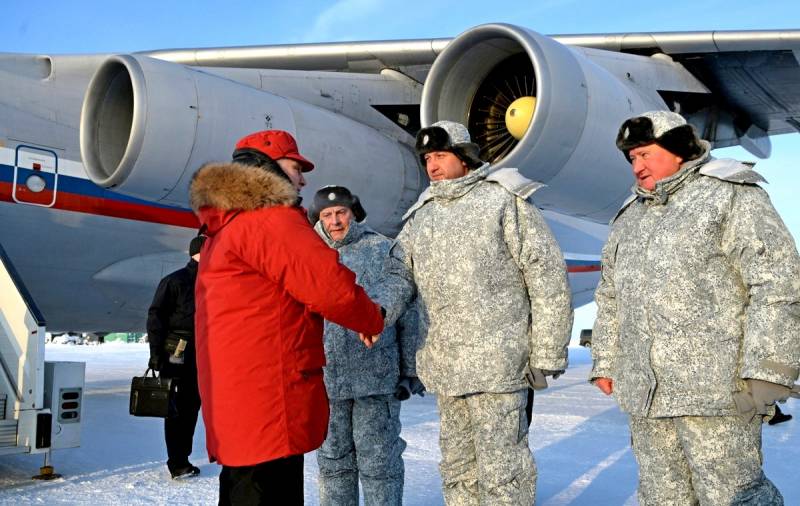 Russian authorities have great views of the Arctic, although
economic
the situation in the country, as well as a number of other circumstances, will hardly allow Moscow to realize all the plans in this region. This opinion was expressed by Luc Coffey, director of the Center for External
policy
Douglas and Sarah Ellison at The Heritage Foundation. His article was published by the Saudi English-language newspaper Arab News.
The Kremlin seeks to promote its economic interests in the Arctic. Half of the Arctic territory and the same proportion of the population of this entire region are located in Russia. Also in the Far North are large reserves of oil and gas.
According to some estimates, in the next fifteen years, the strategy [of the development of the Russian North to 2035] could bring up to 15 trillion. rubles (200 billion dollars) of investments. However, in the context of economic stagnation and lower oil prices, it is still unknown where Russia will get such funds
- the author reports.
Moscow hopes that the Northern Sea Route will be one of the most important shipping lanes in the world, and will even become a competitor to the Suez Canal, compared with which the Arctic crossing significantly reduces the time and distance from Europe to East Asia.
However, these plans are hardly feasible. In 2019, only 37 vessels passed the Northern Sea Route, compared to 18 that passed the Suez Canal over the same period. Apparently, there is still a long way to go before the Northern Sea Route becomes a serious competitor to Suez, if it ever happens, the article says.
The results of the study [...] show that Arctic shipping can become economically feasible around 2040 if the ice cover continues to decline at the current pace.
- The extract from the report of the Copenhagen Business School from 2016 is given in the publication.
Russia is trying to control the Northern Sea Route, writes Mr. Koffi, even going against established international rules. Last year, the Russian Federation announced that it was introducing strict navigation rules even outside the Russian territorial waters. This cannot but attract attention from NATO.
The expert did not forget to mention the "militarization" of the Arctic, recalling that the Northern Fleet is the most powerful in the Russian Navy today. Summing up, the author expressed the opinion that, although most of the world's attention to Russia is concentrated on its "heinous actions in Syria or the illegal annexation of Crimea," Moscow's ambitions in the Arctic should not be ignored.