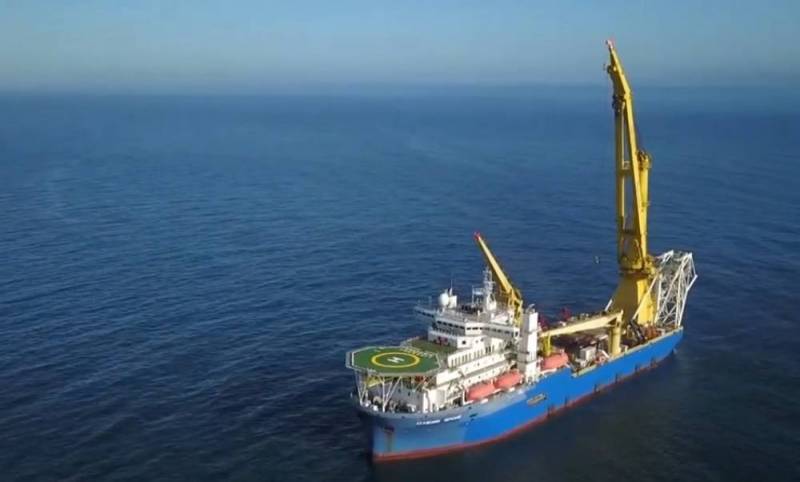 The Akademik Cherskiy pipe-laying vessel on its way to the Baltic Sea once again changed its route and refused to pass through the Suez Canal.
According to the Vesselfinder navigation portal, the pipe layer changed direction and went around the African continent.
Currently, the "Academician Chersky" is located on the island of Madagascar, and approximately March 23 will reach the capital of Mozambique - Maputo.
Such drastic changes on the ship's way to the Baltic Sea, when the direction changed several times and the transponder turned off, indicate that the pipe layer is trying to hide its location.
Earlier, at the same time as Academician Chersky, Yaroslav the Wise, a Baltic Fleet patrol ship, which, as part of a group of warships, carried an anti-piracy watch in the Gulf of Aden, left Sri Lanka.
Apparently, the gatekeeper should provide a safe passage for the pipe layer near the coast of Somalia, where local pirates hunt.
However, such an option is not ruled out that the Russian guard will accompany Academician Chersky right up to the destination on the territory of Russia.
You need to understand that the stakes in the confrontation with the United States around the construction of the Nord Stream 2 are too high, and any provocation can be expected from the Americans, up to the illegal detention of the vessel under some pretext, for example, in the case of the lawsuit of the former shareholders Yukos.