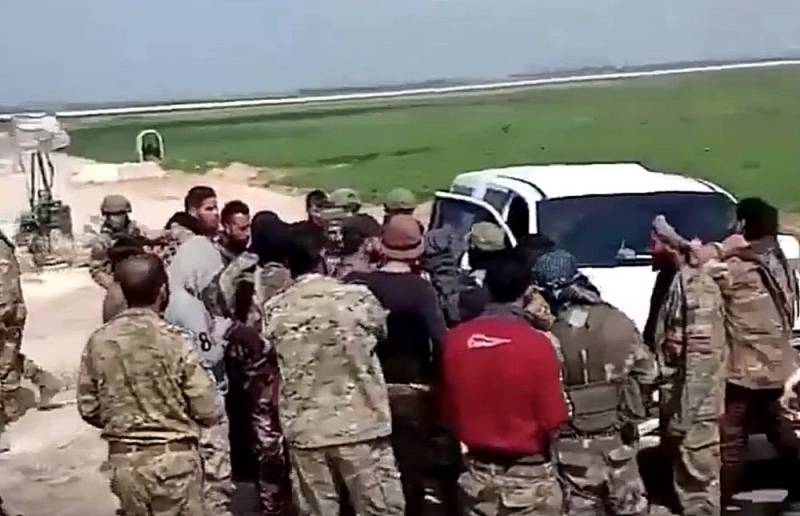 Beginning
economic
the crisis hit not only the advanced economies, but also the militants who are fighting in the northern provinces of Syria with the full support of Turkey.
As soon as the Turks stop paying their salaries and letting the militants go on vacation, the irreconcilable Syrian opposition immediately loses all its intransigence.
A video appeared on the Syria tube page on the social network VKontakte, in which pro-Turkish militants in the village of Tal Abyad in the north of the Syrian Arab Republic are on strike due to the fact that the Turks delay their salaries and are not allowed on "regular tariff leave".
In the video, a group of men dressed in camouflage military uniforms, in the amount of several dozen people, gathered near a white car with Turkish officers and loudly indignant.
Recall that with the help of a number of gangs Ankara is trying to maintain control over the border zone in northern Syria.
The Turkish leadership justifies this by saying that the creation of a so-called "security zone" near its borders will help control the flow of refugees from Syria.
However, the stay of the Turkish military contingent in the north of the country is considered by the Syrian authorities as a direct invasion of Turkey.