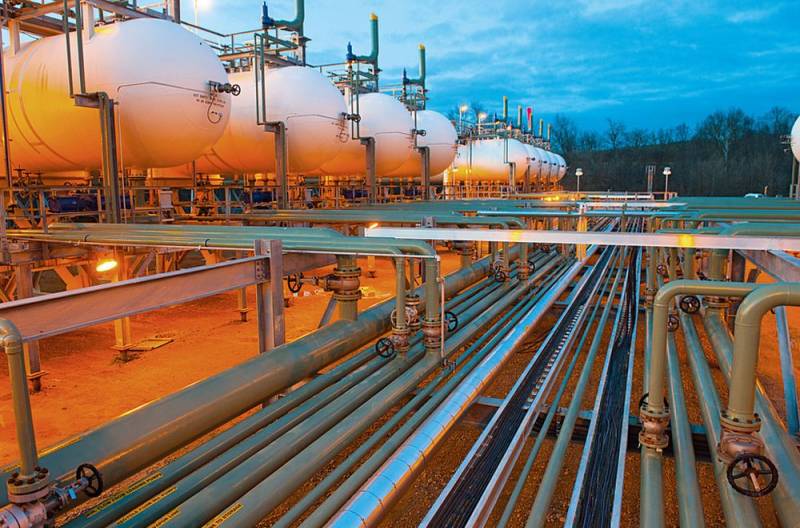 The Ukrainian company "Operator of the Ukrainian GTS" reports that "independent" for the first time carried out gas transit between the countries of the European Union (EU). This is presented as a grandiose "change of nation", as stated in an official statement published on the company's website.
The company said that on March 16, 2020, it carried out the transit of the first volumes of gas along the route Hungary - Slovakia. The customer of the operation was a "famous German trader" (the name is not disclosed).
At the same time, attention was drawn to the fact that gas accounting in this operation was carried out, as well as in a transit transaction with PJSC Gazprom, i.e. in energy units. However, the volumes themselves are not given.
After signing a new transit agreement with Gazprom PJSC and new inter-operator agreements with operators of related gas transmission systems in European countries, the Ukrainian GTS Operator is actively introducing new transport services for Ukrainian and foreign customers
- said in a statement to the company.
The company explains that the new "short-haul" service (short-distance transit) allows gas to be transported through Ukraine to Poland, Slovakia, Hungary "and in the future to Romania". The Ukrainian operator really hopes that this service will be in demand, because it allows you to intensify the gas trade between the countries of Eastern Europe.
By the way, "short-haul" can be combined with the service of the UGS operator "customs warehouse". The company reminded that the short-haul service was available from January 1, 2020, and its presentation was held as part of the Ukrainian Energy Forum 2020.
But, most of all, the company wants the Ukrainian gas transportation system capacities not to stand idle, because after the launch of the Nord Stream they are not fully used. About the construction of "Nord Stream-2" in the Ukrainian company this time delicately remained silent.
In addition, the company informed that it was working on the creation of "virtual points", which should simplify the work of related operators and traders in places of interstate connections. For example, the issue of creating one such "virtual point" on the Ukrainian-Polish border is currently being decided.