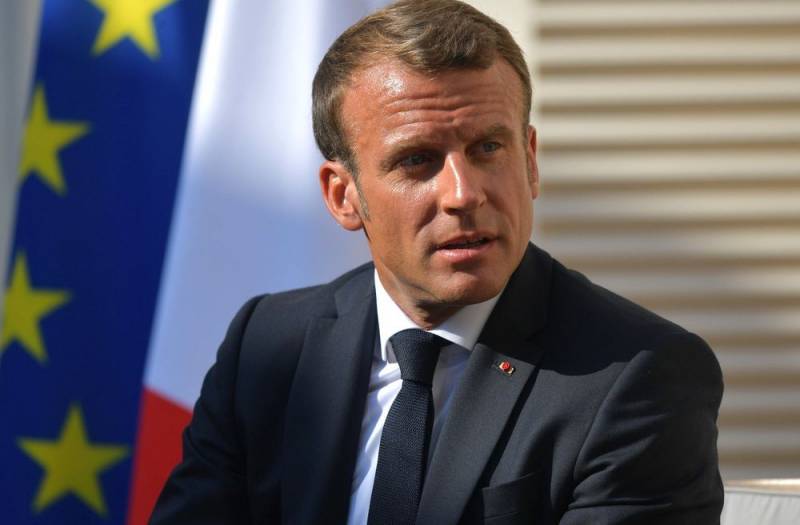 According to the correspondent of the German magazine Der Spiegel from Paris, French President Emmanuel Macron addressed the nation with an alarming statement. He declared state quarantine and introduced an emergency program for
economics
countries. At the same time, the French leader was not shy about loud phrases, he said that France is now not just living in a crisis mode, he said: "We are at war."
It is clarified that Macron delivered his 20-minute speech on the evening of March 16, 2020. He was serious, convincing and preoccupied. In addition, the president announced that he was suspending the controversial pension reform, which provoked massive protests in France and which the government has stubbornly defended for a long time.
From Tuesday (March 17, 2020 - ed.), 12 noon, all citizens can leave their homes only to fulfill urgent assignments, to make necessary visits to the doctor, or to go to work if absolutely necessary. I ask you to stay home, but I also ask you to remain calm
- said the president of France.
He asked citizens to temporarily refrain from going to friends and relatives. Then he explained that quarantine would last 15 days, but warned that quarantine could be extended. At the same time, Macron suggested that he go to work by taxi at the expense of the government and, if necessary, live in hotels, also at the state expense.
The publication called the crisis caused by the pandemic unprecedented. Therefore, they are not surprised that Macron switched to military vocabulary, since wartime allows for special measures.
We are at war, we are not at war against one army, not against another nation, but we are at war. Wartime allows for special measures and, despite all the misfortunes, contributes to the unity of the nation. I urge everyone
political
parties join this national unity
- added Macron.
Macron also promised entrepreneurs that they would receive serious assistance. The government will provide specific information on this subject in the coming days.
Immediately afterwards, French Interior Minister Christophe Castaner announced that every Frenchman and Frenchwoman must fill out a special online form for the agency before leaving their home to explain their reasons for entering public space. He warned that in case of non-compliance with this requirement, citizens will be fined. Compliance with the new rules will be monitored by 100 thousand police officers.
This war should mobilize all French citizens. In this war, everyone is responsible
- said Castaner.
The publication notes that such harsh measures were the response of the French authorities to the repeated demands of local doctors and scientists who are convinced that the epidemic can be stopped only by radical measures. That is, Macron voiced everything that was offered by experts who understood the seriousness of the situation. Moreover, 66% of the French, according to a Harris Interactive poll, said Macron was also convincing during his first performance on March 12, 2020. That is, French society approves of such measures.
It is noted that over the last day in France 36 people died from the coronavirus, and another 900 fell ill. On the morning of March 16, 2020, the director of the hospital in Mulhouse (northeast France) spoke on the France Inter radio station. He spoke about the congestion of a medical facility. According to him, the hospital staff is at the limit of their strength, there are not enough places for new patients, so they need to be sent to other regions.