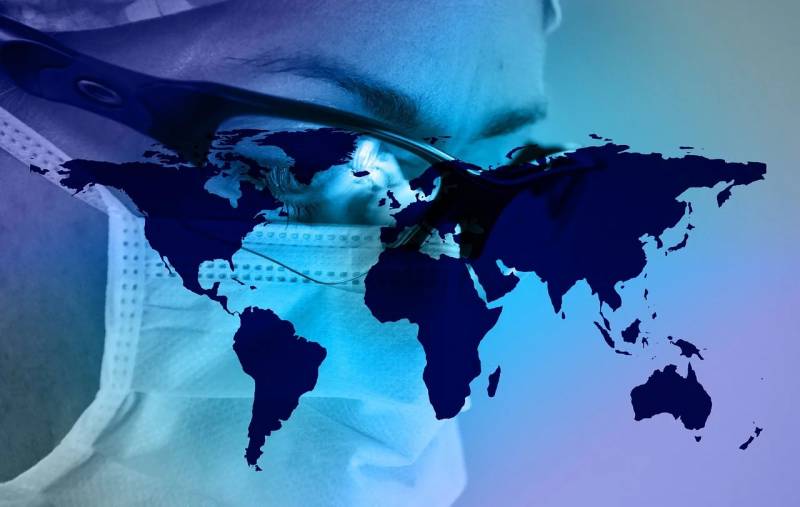 So what happened was to happen. The Chinese coronavirus reached Russia, the number of cases is gradually growing. The epidemic will be a kind of stress test of the authorities' ability to keep the situation under control.
Let's see what has already been done to deter the spread of a dangerous infection in our country.
First of all, you should reassure the worried public a little. The danger of coronavirus can in no way be minimized, but according to WHO statistics, the mortality rate from it is only three times higher than the mortality from seasonal flu. In numbers, it looks like this: ordinary flu kills just under 1% of patients, COVID-19 - about 3,4% of those infected.
That is, there is no question of a deadly pandemic from Stephen King's novels or numerous post-apocalyptic movie horror films. At risk are people who already have serious illnesses or a weakened immune system. The rest are recovering despite the lack of a vaccine. Her, the vaccine, doctors expect to get by 2021.
Nevertheless, the matter is quite serious, because no one wants to be in those few percent of mortality statistics. Prevention of the disease may be more important than treatment. Doctors indicate the following symptoms of infection: fever, dry cough, and shortness of breath. There is no runny nose, so you will not confuse flu. Additional symptoms are muscle pain, sore throat, headache. In Asian countries, COVID-19 can be mistaken for dengue.
What do physicians advise to prevent virus infection in public places?
The disease is mainly transmitted by airborne droplets, therefore it is recommended to use medical masks and maintain a distance of at least 1 meter from neighboring people. True, the doctors themselves admit that the masks are not tight and are not a completely reliable means of protection. Rather, they are suitable for already sick people, so as not to transmit COVID-19 to others. When coughing or sneezing, you should cover your mouth and nose. It is important to wash hands with soap after visiting public places and not to touch your nose, mouth and eyes with unwashed hands without the need.
Though with some delay, but Russia began to prepare to meet COVID-19. Limited exit from the country to the EU, Norway and Switzerland. The European Union counterclaimed that they would not give a visa to those who arrived without urgent need. Russian tourists arriving from China, South Korea and Iran are tested and placed in quarantine for two weeks. For violation of the quarantine regime there is a criminal article providing for imprisonment of up to 5 years. Until May 1, entry into Russia of foreigners and stateless persons is closed, with the exception of diplomats and drivers of transport trucks.
In the capital, a high-availability mode has been introduced. Until April 10, it is forbidden to gather in groups of over 50 people. Perhaps later they will allow me to vote for the amendment of the Constitution of the Russian Federation. There are medical posts at airports; in the Moscow metro, the temperature of passengers is selectively measured. To detect the disease, special tests have been developed, about 100 thousand tests are carried out daily. The possibility of expanding the number of laboratories that can be involved in such activities is being considered.
To the delight of some children, free attendance has been introduced in schools; distance learning is limited in many universities of the country. In general, the country is preparing to face an epidemic. The question is whether it will be possible, if necessary, to introduce as strict quarantine as in China, if these measures are not enough. If, despite the precautionary measures, a person has found symptoms, he should seek medical help. You can track information on the website of the Ministry of Health and
stopcoronavirus.rf
.