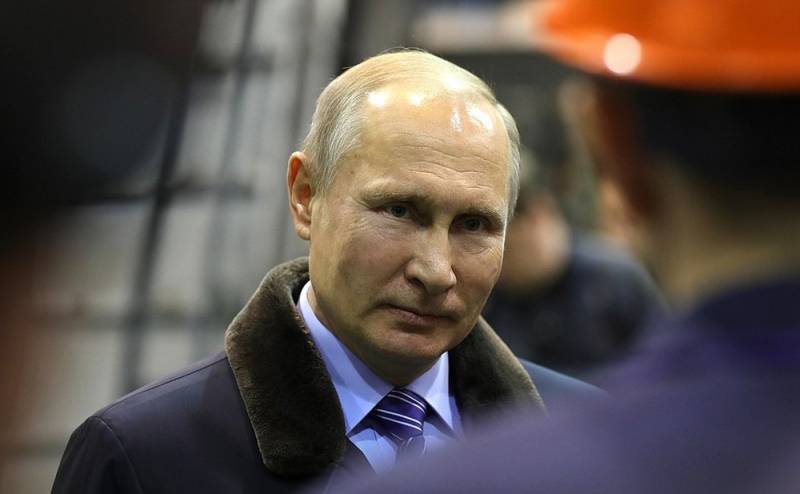 The British business newspaper Financial Times writes that domestic events may eventually lead to a breakdown
political
reforms in the Russian Federation, including initiatives with "zeroing the terms" of the presidential rule.
Ever since Vladimir Putin began constitutional restructuring two months ago, his real goal has been clear: paving the way for preserving Russia's true leader after his current, fourth presidential term ends in 2024. The only surprise is the audacity of the mechanism that is finally selected. Instead of moving to a different role and rule as the "father of the nation," as has been widely discussed, Putin seems to just want to stay on as president
- argues the publication.
But
economy
threatens to make adjustments to these plans. The fall of the ruble, which dipped from 67 to 72 per dollar, will inevitably affect the state budget. At the same time, the further devaluation of the ruble will not go unnoticed by the Russians. This will lead to higher prices for imported goods, affecting the real incomes of households that have just begun to recover after six years of decline.
However, inflationary pressures could force the Central Bank to start raising rates, weakening prospects for much-needed investments. A scenario released by the Central Bank last September warned that falling oil prices to $ 25 per barrel risks leading to a recession in Russia.
All this, the article notes, will complicate Putin's fulfillment of promises to launch stagnant economic growth through "national projects" associated with large government spending. The "switch of arrows" to a virus or Saudis here may not satisfy the Russians.
According to a recent survey, the Financial Times continues, citizens disagree on whether Mr Putin should extend his tenure at the head of the country, but they are definitely tired of foreign policy adventures and are eager to improve their living standards. Russia may be in a better position than Saudi Arabia or American producers of shale oil in order to withstand the price war in the hydrocarbon market. But it will be much more difficult for the 67-year-old president to convince citizens that he is fit to remain at the helm until he turns 83 years old.